Internal marketing strategy template
We tend to think of marketing as the process of trying to attract new customers and clients. But make no mistake: Strategic messaging to build employee engagement is just as vital to long-term organizational success.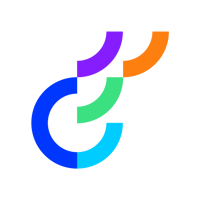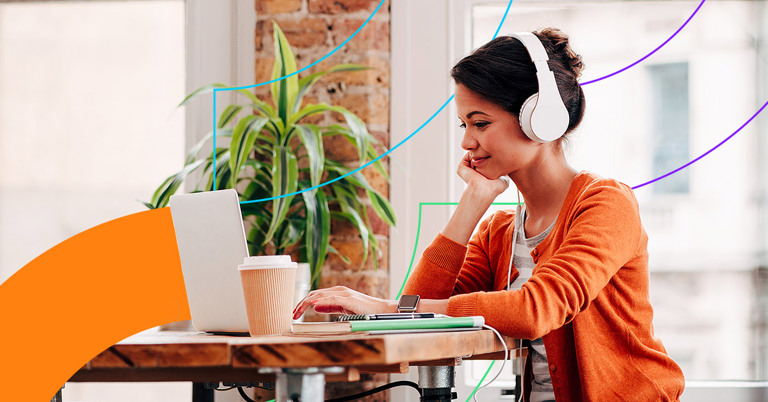 ---
We tend to think of marketing as the process of trying to attract new customers and clients. But make no mistake: Strategic messaging to build employee engagement is just as vital to long-term organizational success.
Don't just take our word for it. Instead, consider the fact that:
Sales increase an average of 20% when employees are actively engaged, while profitability increases 21%.
73% of employees say they would work harder if they were actively and publicly appreciated for their work.
74% of employees feel that they're missing out on important company news and updates.
72% of employees don't have a clear understanding of the company's strategy and goals.
Imagine the difference a marketing plan that treats employees as an important audience could make.
So, what are we waiting for? Let's start with a basic definition of what, exactly, an internal communications plan entails, before digging into the steps you can take to create your own internal marketing strategy and template.
What is an Internal Communications or Marketing Plan?
An internal marketing strategy is the direct equivalent of external marketing efforts, inverted to your internal stakeholders. It's a plan specifically designed to strategically communicate with people directly connected to the organization, most commonly employees at all levels.
Done right, this type of marketing effort comes with several significant advantages:
Improves employee engagement and happiness by making them feel more involved in the organization. This is an especially important step in 2021, when 54% of marketers expect 70% of the workforce to remain remote through the year (Welcome & Sirkin, "Marketing in Quarantine," March 2021).
Reduces employee churn and attrition.
Reduces hiring costs by building an employer brand that your employees will be happy to spread and promote.
Organizations who excel at internal marketing treat it just as seriously as any type of external marketing initiative. They realize the power that comes with full employee buy-in to the brand and strategic goals.
They still need some structure, though. So let's dive into the template that can get you started.
How to Create an Internal Marketing Strategy Template Designed to Optimize Your Communications Plan
At its core, building an internal marketing strategy is not that much different from building any excellent marketing strategy. You need research, goals, and a plan of how to execute your marketing mix.
This audience will require some nuance, though. These steps can help you build a template you'll be able to use again and again to optimize your employee-facing marketing communications.
Step 1: Define Your Internal Communications Goals
Any promotional or branding strategy starts with marketing goals. Ideally, these goals are direct derivatives of larger business goals, allowing you to make a direct connection between the direction of your business and the nature of your promotions.
It starts broadly, with goals like these:
Improve employee engagement and/or retention
Build a stronger company culture
Promote internal awareness of a new product
From these general goals, create specific objectives using the SMART framework that are easy to benchmark and track.
For example, a general goal to improve employee engagement can turn into a more specific objective to "increase employee attendance at voluntary company events by 20% in the next year."
How to add goals to your internal marketing strategy template:
Create a two-column table that lists up to three overarching internal communications goals, and 2-3 specific objectives connected to each goal. This should be the introduction to the larger document.
Step 2: Get Specific on Your Internal Audiences
Who, exactly, are you looking to get your message to?
We're not talking about something general like employees. Exactly who are your employees?
Identify them as you would identify potential customers. After all, this is your core target market for all internal messaging you are looking to promote.
If needed, ask your human resources department for the demographic nature of your employees. But don't stop there. Identifying typical behaviors, interests, preferences, and pain points can go a long way towards making sure you know exactly who your messaging will be aimed towards.
Finally, don't be afraid to build out varying audience segments. Different departments may include very different demographics and pain points, requiring different messaging and tactics as a result.
How to add target audiences to your internal marketing strategy template:
Create an audience profile for up to three segments. Outline basic demographics, behaviors, interests, and pain points for each segment.
Step 3: Create Key Messaging Pillars for Your Marketing Activities
With audiences firmly in place, turn your attention to your messaging pillars. In other words: exactly what do you want to tell those audience segments about your brand and the company?
The messaging pillars you come up with here guide every part of your internal marketing efforts. No matter whether you're building infographics or a new intranet portlet, the same core message should clearly come across.
Ideally, you will have three to four pillars, all focused around the intersections between your marketing goals and your audience pain points.
For example:
If your goal is to increase employee engagement and a core pain point for your employees is not feeling recognized enough, one pillar could create public recognition of employees on a regular basis.
If your goal is improving the company culture and a key pain point is a lack of togetherness in a remote environment, one pillar could focus on virtual team-building efforts.
How to add message pillars to your internal marketing strategy template:
Summarize each pillar in a sentence or two at most. Then, add each of the 3-4 pillars in the third section of your strategy document.
Step 4: Outline the Marketing Tactics You'll Use to Reach Your Target Audience
It's time to get specific. Plan the execution of your strategy by outlining your marketing mix, the channels you'll use to get your messages in front of your employees.
This section can cover a variety of typical internal communications channels:
Social media, especially when your goal is to turn employees into active brand advocates online.
Your intranet, if available, is ideal for more comprehensive notes and resources.
Content marketing, including activating engaged employees to create content designed for other internal audiences to read and consume.
Email, texting, and other push communications to actively get the word out about news and important updates.
Event-based marketing, including both engagement events and formal training events such as onboarding.
Some external marketing strategies, like SEO, probably take a backseat at startups and SMBs. However, if you're looking to build internal communications for larger teams, your intranet might need to be internally search-optimized for your audiences to easily find what they're looking for.
How to add tactics to your internal marketing strategy template:
Simply list each tactic you plan to use in your strategy document, along with a one-sentence justification of how it will be used within the larger marketing mix.
Step 5: Define Your Measurement Strategy and Key Performance Indicators
Now that your tactics are in place, you know enough to set up a plan to ensure your strategy will stay on track and meet your goals throughout its execution.
That's right: it's time to start talking about metrics. More specifically, this is where you'll set KPIs to help you track the success of your marketing campaign over time.
If you've been specific enough with your goals, objectives, and tactics, this step is actually pretty simple. Just turn your larger objectives into channel-specific KPIs that indicate progress towards the same larger goal.
Employee feedback is often invaluable at this stage. One of your KPIs, for instance, might be stronger feelings of cohesion within your organization, which is best measured through a regular tracking survey shared between different departments.
How to add key performance indicators to your internal marketing strategy template:
In a new column on each tactic, set the core KPI that allows you to track its success. In addition, define a timeline that describes exactly how often you'll check in on the success of your internal marketing efforts.
Step 6: Actualize the Plan in Your Favorite Project Management Software
The last step is to put your strategy into action. Including this step in your strategy template can help standardize that process, ensuring that each time you begin a new marketing campaign, you can get the process just right.
In this step, build a content calendar that helps to plan out your efforts. It also makes sense to begin assigning tasks and channels to members of your marketing team, building a sense of ownership in the plan.
And yes, we're biased towards Welcome in executing this step. It might be the fact that it's free, or that with solutions specifically designed for marketing communications, it's the ideal fit for executing an internal communications strategy.
Regardless of whether you agree, though, this final step helps to move your theoretical strategy to practical execution. It's how you make sure that all that research, thinking, and planning ultimately leads to the desired goals.
Ready to give Welcome a try, for your internal or external marketing efforts? Start the process with a free account today.