May 10, 2013
Lessons in Marketing from Daft Punk
(Hint: It's Not Just About Getting Lucky)
It's Friday. Hopefully your week has been full of accomplishment and learning – right now you (or someone you know) probably have a couple of great A/B tests running (if you don't, get one of these 71 easy ones going for the weekend), and are poised to walk in Monday to Liftopia-like results At the
---
It's Friday. Hopefully your week has been full of accomplishment and learning – right now you (or someone you know) probably have a couple of great A/B tests running (if you don't, get one of these 71 easy ones going for the weekend), and are poised to walk in Monday to Liftopia-like results At the very least, you're at the end of the week – and for that, you deserve to relax.
Yes, it's time to vibe with me on some good old-fashioned-new-fashioned marketing success and review. Today I'm pondering a recent music marketing campaign that has dominated an everyday phrase on search, garnered millions Youtube video views with a video that contains one (virtually) still image, captivated a live music festival audience without ever stepping on stage, and ultimately broken streaming audio records. Let's get to it.
Over the last couple weeks, I have enjoyed witnessing an immensely intriguing marketing campaign unfold on behalf of the innovative French dance music duo, Daft Punk. Not a Daft Punk fan? Don't know who Daft Punk is? Don't worry, neither are necessary to appreciate what's going on here.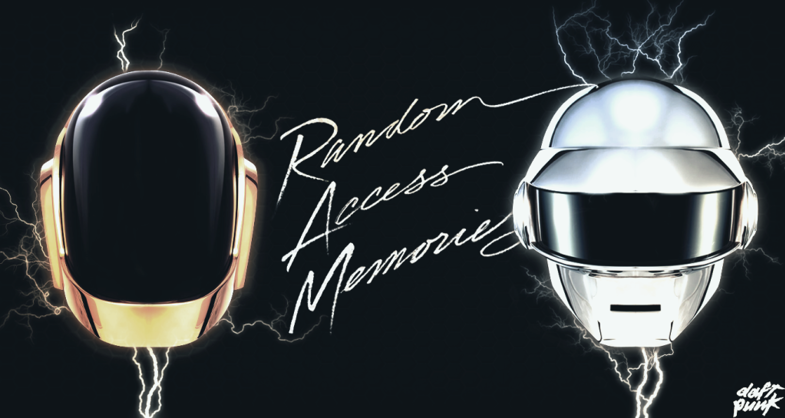 The duo set out on a mission back in 2008 to create its first album since 2005. The album – "Random Access Memories" – is finally set to be released on May 21, 2013. Unintentional as the 5 year creation process may have been, it left Daft Punk with a couple of challenges surrounding the release of the new album. First, their last release was not exactly met with a particularly grand critical or fan acclaim. While the album saw a great amount of traction in select markets and ultimately won over fans, the anticipation and hype on the heels of their previous effort 'Discovery' was met with a consistent criticism of a repetitive and mechanical effort. Second, the extended hiatus (albeit with their work on the Tron Legacy soundtrack in between) made the pressure of any new release that much greater.

Whether or not the new album will achieve the desired outcomes of its makers, its safe to say the release of Daft Punk's "Random Access Memories" will go down in history for at least one thing – it's a killer marketing campaign. Here are my top 3 takeaways from the marketing campaign that no one can stop talking about.
1) New School + Old School = Newer School
Old sounds, meet new sounds.
The album itself was forged without a clear plan. Inspiration was drawn from the music the 70s and 80s, and Daft Punk brought on a series of collaborators from all ends of the musical spectrum. The vision was to fuse the best of the past with the best of the present.
"After three records, there was a sense of searching for a record we hadn't done," Thomas says. The duo were dissatisfied with early demos that leaned heavily on electronic equipment, feeling like they were operating on "autopilot," Thomas says. Eventually, a new approach emerged: "We wanted to do what we used to do with machines and samplers," he explains, "but with people." – Rolling Stone
This mentality also spilled over into their marketing efforts: Offline, meet Online.
As a digital marketer, I'm very excited by all of the possibilities that exist today to strategically mix media and marketing tools to connect with audiences in a more human way. The options are plentiful: ads come in all shapes and sizes (both offline and online), video views can be purchased, marketing automation is becoming standard operating procedure, and website optimization is proving to be an invaluable way to make all of these investments exponentially more effective.
In the case of this campaign, Daft Punk's use of media spanned several old and new school communication channels:
Billboards – Daft Punk purchased several billboards to promote the release of the album itself. Perhaps the most notable of these was one strategically placed on the side of I-10 meant for Coachella music festival-goers.
Video – Daft punk made several videos – these videos were planned for placement on television, at the Coachella music festival, and online.
Online – Daft Punk created a microsite for the album, which consists of only two pages. One with purchasing and social sharing options, and one with video content.
Presumably interviews, press, and music-lovers' reactions all constitute a fourth piece of the hype-puzzle here as well.
Point being, they did not overwhelm with too many different communication vehicles. Instead, they chose a calculated combination of three different media types and put them strategically to use.
2) The Power of the Teaser
Its an all too rich tradition in marketing – go for the big reveal and tease your way into eliciting a desired response or action. Whether an online retailer chooses not to display their pricing until the checkout page (presumably because it's sooooo low) or the "Next week on [insert dramatic tv show here]" commercial almost tells what's to come next, just leave you hanging, the power of the teaser is somewhat of a magical thing.
To be certain, it may not always work. But in Daft Punk's case, they utilized teaser tactics to a pretty impressive end.
The billboard ad that graced the I-10 roadside was the first piece. Understanding the audience of Coachella both in terms of size and demographics helped fuel a clever plan to start the teaser there.
Even from hundreds of miles away, here in San Francisco, I was catching buzz from concert-goers hoping that Daft Punk would show up. Instagrammed posts of the billboard surfaced in anticipation of something – anything.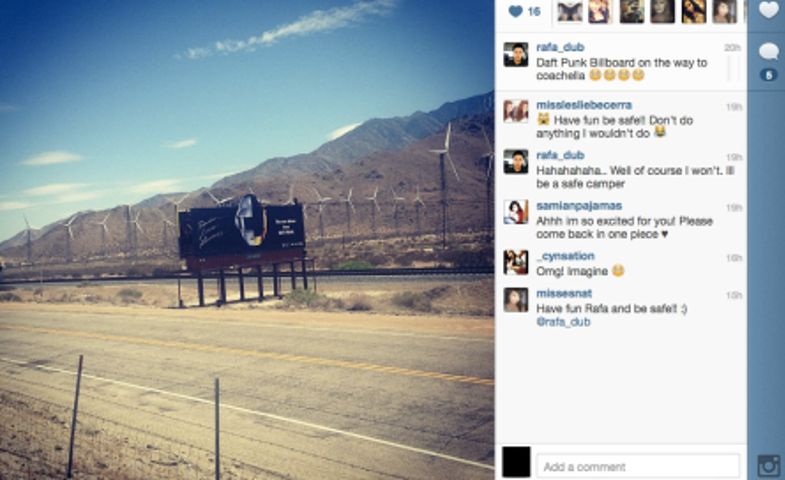 Get the conversation and buzz started – nice move.
From there, on the evening of Friday, April 11, the festival's main stage video screens were hijacked for a two minute teaser of the new song "Get Lucky" featuring two of the album collaborators along with Daft Punk decked out in sequined suits.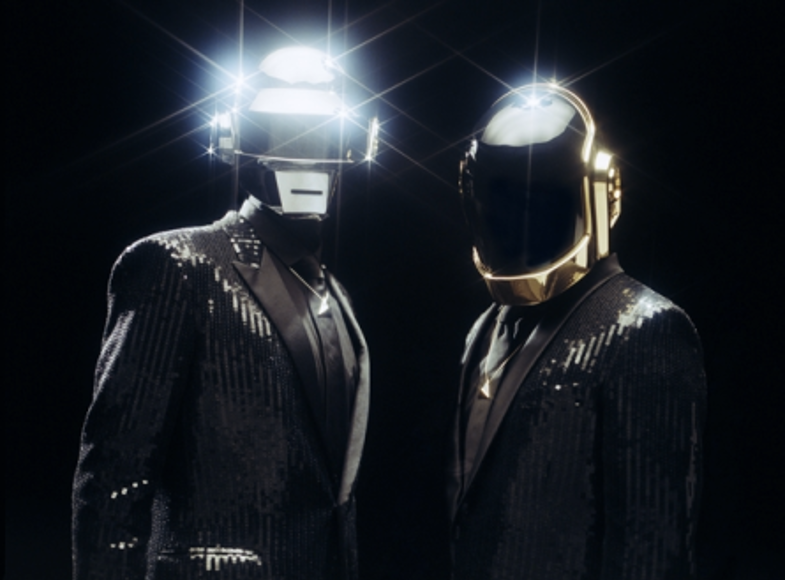 Social media exploded. Pictures, videos, and comments filled up the social web.
Good form. And evidently a calculated move. As noted in the interview with Rolling Stone, Daft Punk's Thomas Bangalter said of the teaser, "The fun part will be seeing the footage people shot when it hits the Internet."
3) Harness the Power of Storytelling
At the core of some of the greatest marketing campaigns I have seen is a good story. Whether you are enabling the customers that use your products to become better in their work, more fashionable, a stronger athlete, or whatever the case may be, the power of telling that story is an invaluable way to connect – just ask the most interesting man in the world.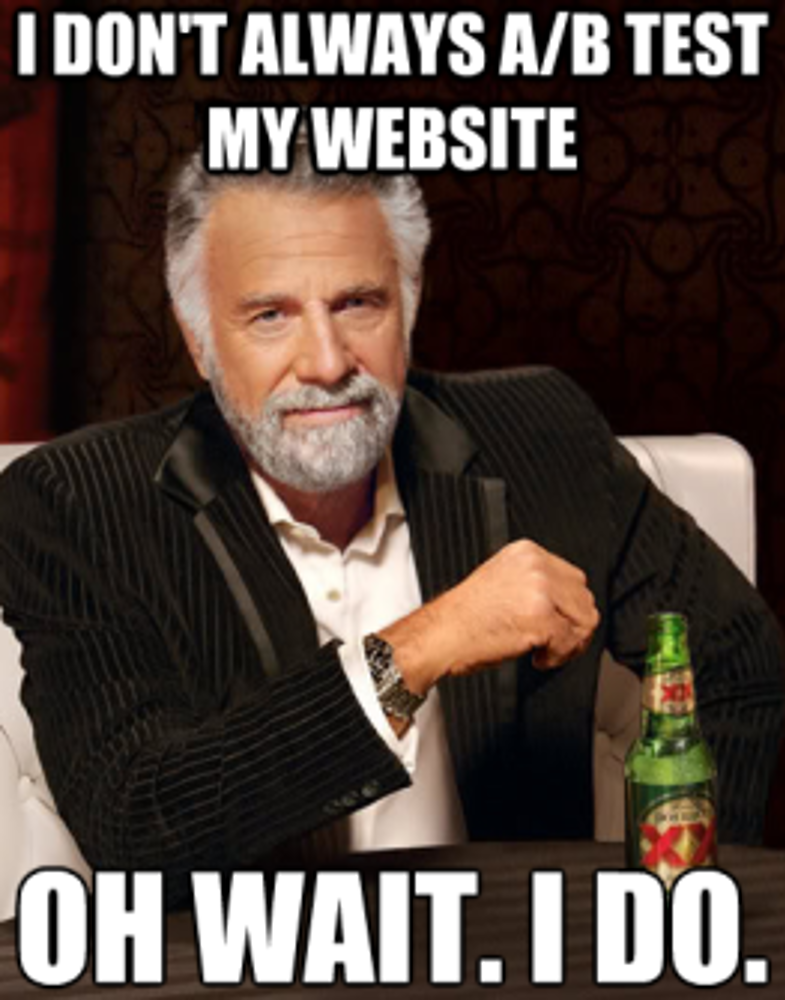 Daft Punk's album, as previously noted, brought in contributions from an array of musicians and producers. In addition to the offline content, they released a series of seven videos dubbed "The Collaborators," each featuring a different collaborator talking about some component of the construction and production of the album.
These carefully crafted videos hammered home the message that this album is something more, something different, something new.
So what's the measure of success here?
Its hard to know exactly what constitutes success for the Daft Punk team with this particular effort, but looking at it from any number of angles one can easily draw the conclusion that this campaign has worked pretty well.
In terms of search: I did a quick scour of Google Trends and found the following spikes to be pretty remarkable.
For the term "Daft Punk"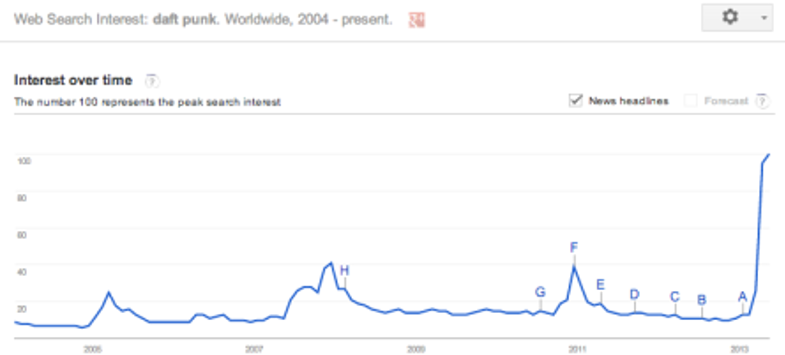 For the term "Get Lucky"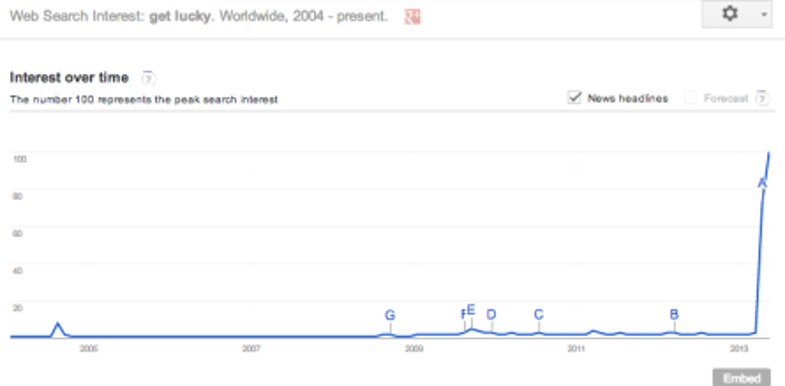 For the term "Random Access Memory" (which is not even the name of the album)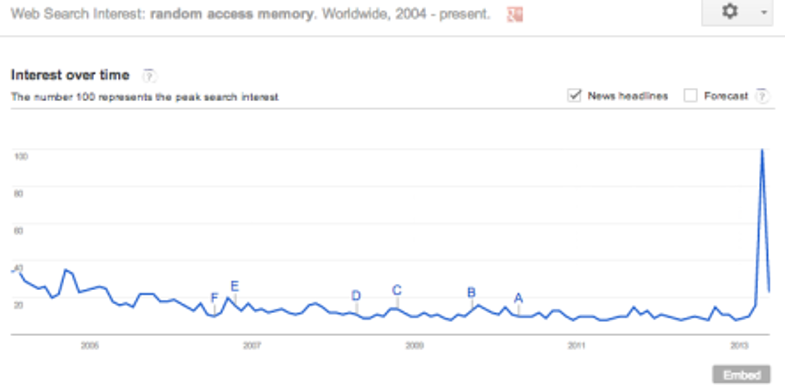 In terms of social: "Daft Punk's total Coachella-related tweet volume for weekend 1 was 9,719, according to MusicMetric data reported to Billboard. That would place the EDM duo just behind headliners Phoenix (11,775 Tweets or 8.34% of total volume of artists who performed) and well-ahead of Blur (6,527 Tweets or 4.7% of total volume), the Britpop legends who were the second-most Tweeted act who actually played in the Desert." – Billboard
In terms of audio plays: "Get Lucky" captured the biggest streaming day for a single track in the U.S. and U.K. on Spotify, according to an article published by The Hollywood Reporter. The song hit the number three position on iTunes in the U.S. (number 1 in France). The official audio/video on Youtube has garnered over 18 million video plays of the song (which has no video and is only a still image with audio)
All undoubtedly impressive metrics.
Yet I wonder…
As a data-driven marketer at a data-driven company, I'm pining to understand just which metrics are being watched – which metrics matter? Whether or not the yield from this endeavor has eclipsed the goal is hard to know, but I hope there is measurement system in place. Either way, the tale will continue to unfold, as the album will be released on May 21. Just how much more mileage Daft Punk could get by adding another piece of marketing artillery to their repertoire?
At first glance, it doesn't appear that they're doing any testing on their microsite…
So here's my call to action – Daft Punk, if you happen to be reading (if anyone has read this far, bless you), let's get you set up on Optimizely and build a few strategic A/B tests before your album officially drops. Let's optimize for the influx of traffic you'll probably be seeing a week from Tuesday. (After all, you have your first 30 days of testing free with us!)
As a final note: if the goal was simply to create a song that people genuinely just love listening to, you can count me as one conversion (I'm sure of many). As for the rest of the album? We'll find out on the 21st of May.