January 24, 2017
Introducing Optimizely X Mobile
Customers have come to expect consistent experiences and positive interactions with a brand's content no matter where they access it. Nearly every consumer now owns a smartphone, and most start a task on one device and finish it on another. According to comScore, 77% of customers 18-34 are multi-channel users, accessing content and experiences across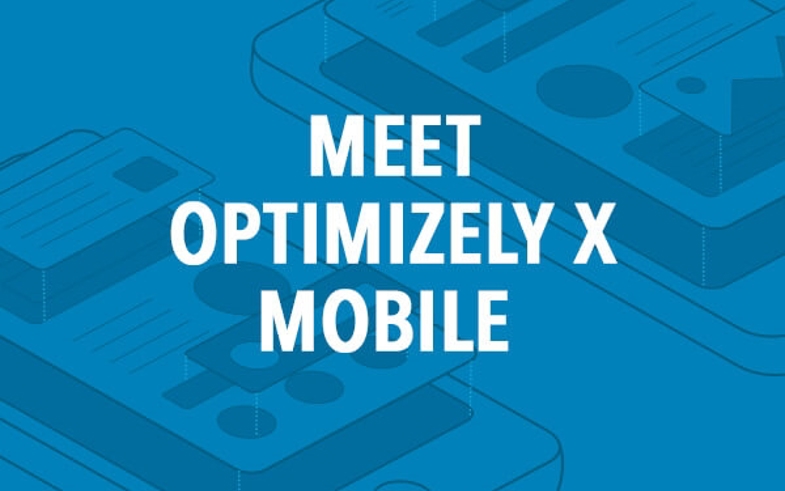 ---
Customers have come to expect consistent experiences and positive interactions with a brand's content no matter where they access it. Nearly every consumer now owns a smartphone, and most start a task on one device and finish it on another. According to comScore, 77% of customers 18-34 are multi-channel users, accessing content and experiences across desktop and mobile. What's more, 20% of them only use mobile.
It's clear that delivering the best app experience to your customers is more important than ever. Yet it can be hard to understand which experience drives the most revenue and engagement. App store reviews get in the way of rapidly deploying updates based on user feedback. There's too much risk in redesigning an onboarding flow when more than 80% of users will never return after the first-time experience. And providing a consistent, personalized experience on every channel is nearly impossible.
Today, we're excited to share that Optimizely X Mobile is now available, with SDKs for iOS and Android. With faster, more powerful, and more flexible SDKs, app development teams can quickly experiment in iOS and Android apps, make instant updates without an App Store or Google Play review, control the rollout of new features, and deliver personalized experiences. The new SDKs are also fully compatible with every other Optimizely X Full Stack SDK–available in Java, Ruby, PHP, Python, Node, and JavaScript–to enable experimentation across your technology stack or across any channel.
With Optimizely X Mobile, it's easier than ever to create experiments with just a few clicks in our streamlined UI. You can define live variables in your app with just one line of code and change those variables on the fly, without an App Store release. Live variables also enable you to minimize risk when rolling out new features. Test everything from simple messaging or call-to-action changes to entire new features and onboarding flows with a small group of users before rolling out to everyone.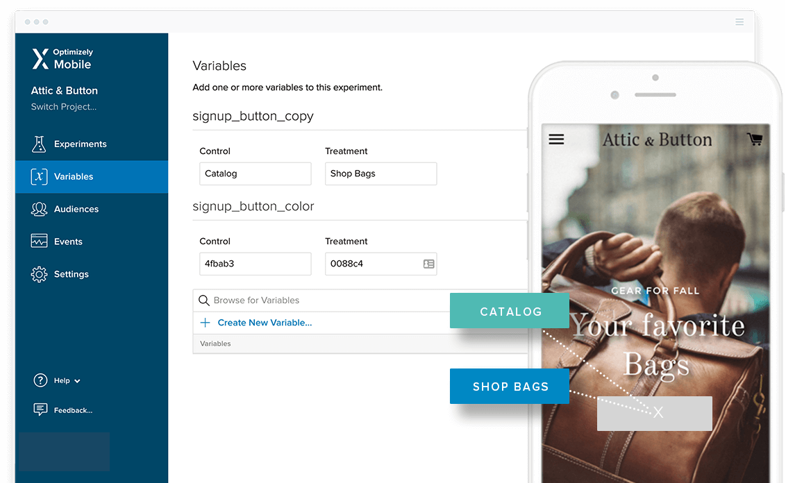 As with all Optimizely SDKs, our mobile SDKs are all open source and built to empower app development teams to have total control and flexibility. You can configure networking, user state management, integrations, and more, to meet the standards of your production environment. The SDKs are easily pluggable and configurable to help your team adapt.
The Optimizely X Experimentation Platform isn't limited to mobile. With our full suite of SDKs, you can now experiment across your entire tech stack and on any channel. Experiment on core app functionality such as search results ordering, pricing changes, recommendations, or connect experiments across the front- and backend of your app.
Hundreds of apps already use Optimizely for experimentation. We're excited to see how experimentation can help your app become an essential and delightful step in every customer's journey.