March 8, 2017
Experimentation Comes to Over-The-Top TV Apps
A 'cord-cutter utopia' is quickly becoming a reality, as over-the top viewing goes mainstream—as many as 24% of American adults don't have 'traditional' cable or satellite subscriptions according to Pew Research, and 49 million households now have at least one connected TV device. What's more, most consumers now access content on multiple devices, with different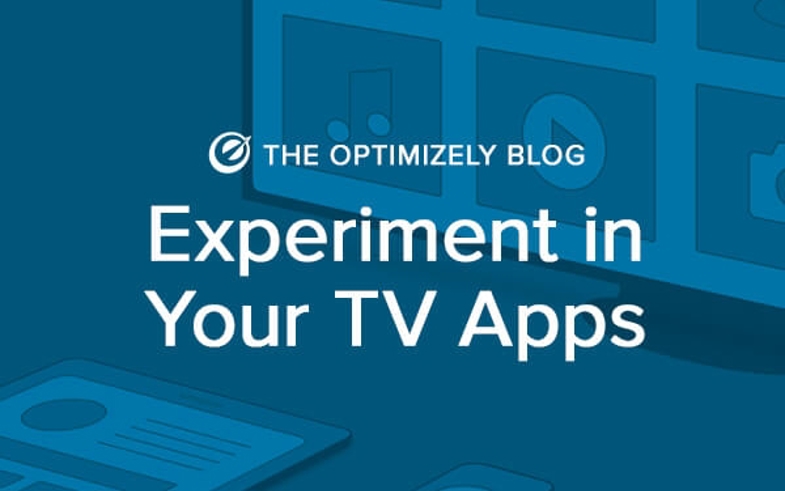 ---
A 'cord-cutter utopia' is quickly becoming a reality, as over-the top viewing goes mainstream—as many as 24% of American adults don't have 'traditional' cable or satellite subscriptions according to Pew Research, and 49 million households now have at least one connected TV device.
What's more, most consumers now access content on multiple devices, with different behaviors and habits on each. As consumers spend more time overall in apps than watching TV, bringing the app experience to the TV poses an enormous opportunity to connect with viewers where they are spending the most time. Think of the plugged-in news consumer who quickly scans an article on a smartphone first thing in the morning, watches a short video on their laptop at work, then flips on the TV in the evening to catch their favorite show and unwind after dinner.
It's still early days for the growth of connected TV apps, but that also means that 2017 is a window of opportunity to engage viewers with innovative experiences and discover new strategies for increasing loyalty.
Experimentation is an important strategy for companies looking to deliver on the promise of over-the-top apps and connect with consumers across every channel. By adopting an experimentation mindset, app developers and digital strategy teams can quickly and easily test bold new ideas for app experiences and functionality, with minimal risk.
Some experiment ideas for your connected TV apps include:
Test content delivery style to increase engagement.

See whether viewers prefer a live stream of content upon launching your app, or whether video-on-demand-style clip menus produce more engagement. Target videos based on the time of day or week, or viewer's subscription status.

Find the right balance of ad placements and engagement.

Optimize the placement of ads and ratio of content to advertisements, to keep viewers engaged while also maintaining ad revenue.

Discover the best subscription flow for your app.

Many apps enable a viewer to try content before purchasing a subscription, while others don't even yet provide a way to subscribe in the app. Reduce friction by testing fewer steps for a subscription flow, improve conversion to paid subscriptions by testing different content preview or free trial strategies, or experiment with other lead generation strategies such as collecting an e-mail address in the app.
Optimizely X OTT, generally available now, enables you to quickly and easily test new ideas to engage your audience where they are, experiment across your apps, reduce risk, and target experiences to your viewers. Optimizely X OTT is also part of the Optimizely X Experimentation Platform, which enables experimentation across your technology stack or across any channel.
That also means these tvOS and Android TV SDKs share the same focus on performance, flexibility, and control for developers as every other Optimizely SDK, and are fully compatible with all other Optimizely SDKs, including iOS and Android for mobile apps, and Java, Ruby, PHP, Python, Node, and Javascript available in Optimizely X Full Stack.
Get started today with a free trial, or learn more in Optiverse.