The pros and cons of live chat in banking
With surveys indicating Live Chat is a priority investment in 2020, what are the types and considerations for you and your customers?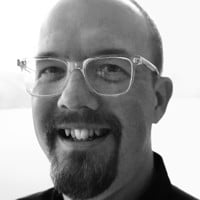 ---
When asked about the top-three NEW website features and/or functionality their companies would be most likely to adapt in the next 12 months, 32% of participants in Episerver's B2B Digital Experience Report stated live chat was a priority.
Why might you need Live Chat?
Live Chat can help financial services increase their conversion, decrease their customer care costs and improve customer satisfaction.
According to Econsultancy, 79% of consumers say they prefer live chat functions because they don't have to wait on hold and can get their questions answered immediately.
Bots can handle more conversations at a reduced cost, freeing human agents to manage more complex or higher value interactions. So win/win for you and your customers!
What is Live Chat?
Broadly speaking, live chat allows your customers to ask questions and get answers from your organization. This could be general enquiries about products, services and opening times or more secure interactions to do with applications, claims, balance information, even transfers. Many financial institutions have been offering these services over the phone for some time, with a mix of automated menus and human operators. The difference is in applying it to other digital channels such as websites, apps and voice assistants. Often live chat is referred to when talking about bots, but can also hand over to human operators.
Benefits of Live Chat
Bots are able to handle more conversations at a reduced cost, freeing human agents to manage more complex or higher value interactions. So win/win for you and your customers.
It is important to add up the benefits when considering both automated bots and human operators on Live Chat.
| | |
| --- | --- |
| Pros | Cons |
| Speed and availability. Bots have the benefit of handling a greater volume of calls at higher speed than the hours and capacity that human operators keep. | Use of bots usually comes at the cost of authenticity empathy which a human can provide. |
| Consistency without the fatigue of a human operator. | Often bots will feel more scripted which can cause frustration. |
| Cheaper than a call center, with no time spent"on hold" | For bots and human operators it is important not to have answers that stray into financial advice as this is regulated. |
| Chats can be saved to help provide an audit trail or customer history if logged in. | The information has to be up-to-date at all times. |
| Analytics can help to to capture trends or errors on your site or service faster. | Depending on the technology it may have issues with dealing with mis-spelled or mis-typed words. |
| Your customers won't have to take notes or remember what they were told if you can email them the transcript of the interaction. | It requires users to be a little more tech-savvy than a phonecall or in person interaction. |
| Having a chat window open may offer your customer better multi-tasking opportunities than being on the phone. | It requires the internet and as such may not be a solution for all of your customers. |
| It can be more discrete for customers, they would not be overheard in their home or office, and they can ask questions annonymously if contact details are not required. | The exoectations on response time is higher than with call-centers, seamless handovers to human operators is a must with expectations set. |
| Quick, accurate responses can help with customer satisfaction and therefore loyalty. | If you are operating with secure account information you need to have a way of resolving identity. |
| It is easy to provide more detailed information in a link, rather than follow-up or explain in great detail on a call. | With secure account information it opens up the potential for another avenue of phishing attacks. |
How to best leverage
To make the most of the benefits of both bots and humans in Live Chat its best when balanced, and to make handover to human at the right points. Ideally your human operators will be passed, and have time to absorb, the chat history so far in order to minimize the frustration of repeating information. Think of this like your routing menu in call center.
It is best when integrated to your sources of information, so that the bot or human can be aware of your website/content and provide consistent information from single source.
You should consider where you want to use Live Chat and ensure it works cross-platform, on your website, in the app, or in a personal assistant like Amazon Echo, Google Home, etc.
If you want to get really smart how about thinking of ways to personalize responses or information according to journey so far? Like a human would have the context of a conversation the bot can use this to improve on the specific interaction and centralize the responses to learn with Artificial Intelligence for future interactions.
If you keep a close eye on your interactions if can teach you what you might be missing on your website, information that is buried or missing can be prioritized to reduce frustration.
Episerver partners with, and has connectors for several types of solution according to your needs, ImBox, LivePerson, Voicify and Cognigy are present on the Episerver App Marketplace to make your integration project run smoothly.