3 Steps to Personalization
As customer expectations rise, the ability to deliver both tailored offers and content that reflect customer interests consistently is becoming imperative. Those organizations that successfully take the first, easier steps of providing consistent cross-channel messaging as well as leveraging on-site behavior will gain confidence in personalization techniques and develop an appetite for further investing in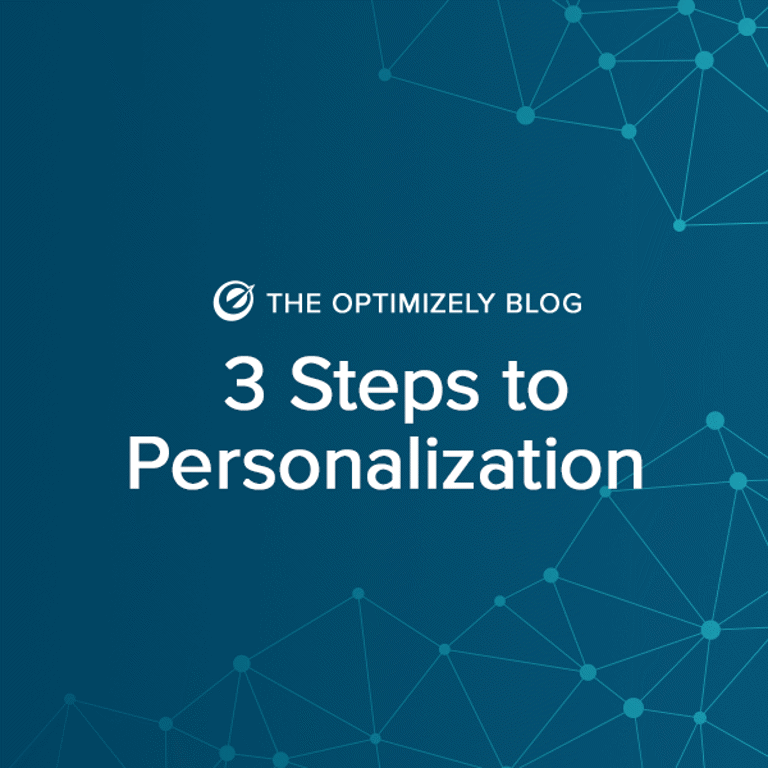 ---
As customer expectations rise, the ability to deliver both tailored offers and content that reflect customer interests consistently is becoming imperative. Those organizations that successfully take the first, easier steps of providing consistent cross-channel messaging as well as leveraging on-site behavior will gain confidence in personalization techniques and develop an appetite for further investing in the practice.
Companies are waking up to the reality of personalization; not least to the time it takes to piece together the plethora of customer data they have and turn it into a seamless customer experience across email, websites, apps, call centers and social networks. Putting together the necessary infrastructure for cross-channel personalization can take a lot of effort and time, but there are a number of steps that you can and should take today to get started with personalization.
Step 1: Understanding Customer Expectations – Fact, Fiction and Fantasy
Marketers already recognize the value of personalization in existing marketing channels such as email. Tailoring messages and offers to customers, based on known preferences and behavior is already used across marketing channels independently. Most companies don't blast the same emails to every customer without first segmenting their audience, and they also invest heavily in creating tailored landing pages for the keywords they bid on. They usually, however, fall short of creating a seamless experience across touchpoints beyond the first landing page.
It is therefore important that organizations start to improve customer experience where possible, to ensure, for example, that messages from email or PPC are aligned with those of the website, in order to create a consistent and efficient customer experience. Rather than relying on landing pages, experience optimization platforms allow marketers to manage website content (banners, calls-to-action, messaging and journeys) that changes in line with what the users were looking for when they first entered the website through email or a PPC ad.
This is not the complete picture of personalization but it is personalization that any marketing team can deliver within weeks or even days.
Step 2: Dream State versus Current State – The Value of Data Stored in the Channel
The end goal of personalization is compelling – a single source of customer data across every channel, that can be intelligently explored to transform customer experience and improve conversion. The dream, however, can be tough to achieve. In their journey to personalization organizations should look closely at the value of data collected from a single marketing channel, such as the website, and the way it can be used to improve the customer journey.
Leveraging a customer's browsing and purchasing history to surface the most relevant content as soon as that individual arrives online significantly reduces the number of steps required to find the desired information – enhancing the end-to-end experience for the customer. In addition, website behavioral data can be used to reflect how far down the purchasing funnel a customer has previously progressed, enabling a company to then serve up different content based on the intent to buy.
For example, an e-commerce company could execute a homepage personalization campaign that might show shoe deals to "shoe shoppers," and hat deals to "hat shoppers", determined by their previous browsing habits. By bucketing audiences you can begin to create specific target groups for your tailored experiences.
This is a vital step along the way to unlocking the personalization puzzle. The ease with which website behavioral data can be harnessed to improve the customer experience and drive up sales is compelling. It may not be the complete solution to the personalization conundrum, but when website behavioral data is easily captured and actioned to drive a new level of personalized customer experience, why wait for the dream?
Step 3: Incremental Personalization – Beginning to Achieve Multi-Channel Campaign Management
As organizations, and CMOs, work towards seamless, cross-channel personalization, one way to achieve high impact fast is to leverage data from any channel to personalize the user experience on the website.
Companies should start by focusing on retaining business and personalizing the website experience to the customers who have bought from them before at least once. This presents huge opportunities for up-sell and incremental revenue.
From symmetric messaging to leveraging single channel data, improving the speed and relevance of the customer journey will drive additional value, improve retention and increase average order value. And, whilst the road to end-to-end personalization is an evolution that organizations will take time to achieve, they will gain confidence in personalization techniques along the way, so when the complete cross-channel personalization capabilities do fall into place, organizations will be well placed to deliver a truly sophisticated, tailored experience to every customer.