Tips for a customer-first content strategy in a crisis for financial services
Like many industries, financial services is currently in crisis mode. Unlike others, they are also burdened with outdated office-based working practices which are now adapting to working remotely.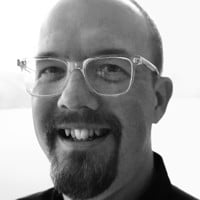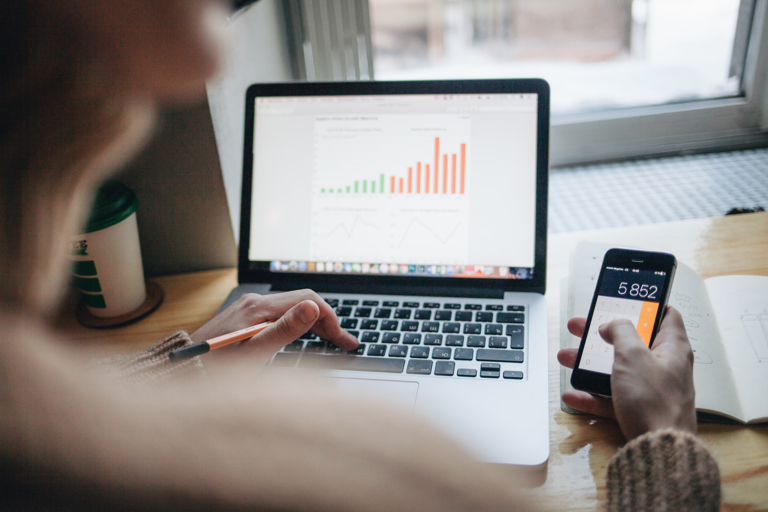 ---
What's more, the global financial services industry is one of the front-lines for government interventions in the battle against COVID-19. Messaging must change in real-time to shift with the constantly changing reality.
Financial institutions are working alongside a level of state intervention not seen even in wartime and are a crucial part of the reaction and recovery. Insurance companies are under increasing pressure to clarify coverage and online claim processes as well.
In these times, essential and changing information needs to be provided in a way that your customers can discover and digest in the simplest possible way. With 63 percent of financial services respondents in Episerver's B2B Digital Experience Report agreeing that their website is seen as a source of truth and expertise for their target customers, and over a third (37 percent) rating their world-class website as the biggest differentiator from their online competitors, now is the time for it to shine. Here are our tips to help you to optimize at this stressful time for marketers and customers.
1. Prioritize relevant content.
It almost goes without saying but in the rush to update and add vital new information, the most relevant content should be front and center on your website, not buried or only available via a PDF linked to in the depths. The CARES Act and Paycheck Protection Program (PPP) in the United States of America have a huge impact on U.S. institutions now, and other countries are required to offer payment holidays, extra allowances on overdrafts and make business loans readily available. Most visitors to your website want to know more. What can you offer now? How have your existing products changed? Since many financial institutions are waiving missed payment fees and offering reduced payments (with notice required), you'll need to spell out the options through highly visible content.

When learning about companies they want to do business with, business buyers prefer a company's website over any other options according to our
2. What can you do for customers struggling?
This is an incredibly stressful time for a lot of people and your customers will need to know their options, and with no ability to go to a branch and talk things through with a well-versed employee, they will have to be guided online. There are many contingencies being put in place across Financial Services organizations – whether insurance (UK Insurer Admiral was the first to announce a refund to all customers based on the likely drop in claims during the pandemic) or loan repayment flexibility, what options can they consider? It is said that how organizations act toward their customers during this pandemic will influence customer loyalty for years to come. Ensure your customer can easily discover the help that is available.
3. Consider the impact of the call center.
With branches and offices closed the next best approach for many customers would be to pick up the phone. But call centers are either closed, or very limited and are therefore swamped. The message as your customers connect need to be clear, setting expectations on the wait times and directing all customers seeking generic, non-account-specific, information to the website to provide information quickly and easily. This is invaluable in helping to prioritize call-center volume to deal with only account-specific inquiries.
4. What's the corporate stance?
Once you have considered and optimized the content for your customers you can consider other corporate news that is also useful in creating connection and empathy in these times. Consider letting people know what additional actions the business might be carrying out such as executives waiving bonuses or taking salary cuts. These corporate moves are of interest to not only struggling customers but also your investors.

Dividends are almost universally on hold and you need to explain to investors why. On a more grass-roots level is there any volunteering taking place? Stories like sewing masks or scrubs, 3-D printing personal protective equipment for front-line workers in their spare time, or even donations of equipment from your organization could all be considered for "supporting our community" as part of exceptional corporate social responsibility in action.
5. Look outward for inspiration.
Finally, along with the updated content you have to publish, it's a good idea to keep a track of regional financial advice websites especially those with forums such as moneysavingsexpert.com. This will not only help you to see what questions or concerns real people have and how these are changing as the pandemic continues, but also how your organization's response can map better to those concerns and produce relevant content that clearly puts your customers in the know. Finally you can provide that content to these external sites to ensure it is up-to-date and comparable to your peers.
Speed and accuracy of content matters, but above all organizations need to show empathy and authenticity in these unprecedented times. If you want to get to know your content better and learn where to focus your efforts and what works with your audience take Episerver up on our Content Diagnostics Offer.