Distributing the work for creative assets shouldn't be hard
The investment in the Adobe Suite of tools for creating digital assets puts the power of creativity in the hands of your Adobe experts. But sometimes it's hard for marketers to track the work, collaborate on edits and obtain the final versions of these assets without navigating the Adobe CC Suite. It can also be expensive for organizations to carry licenses for users who really are not central to the creative process but instead, consumers of the final products.
Why marketers love Welcome's integration with Adobe Creative Cloud
Our Adobe Creative Cloud integration with Photoshop makes it possible for Adobe users to focus on what they do best: creating digital assets that wow customers. Welcome users keep track of Adobe work assignments, annotate and collaborate on digital assets while they are in production and obtain final versions when they are ready. The result is a seamless, streamlined workflow from the moment it is requested to the moment it is published and made available.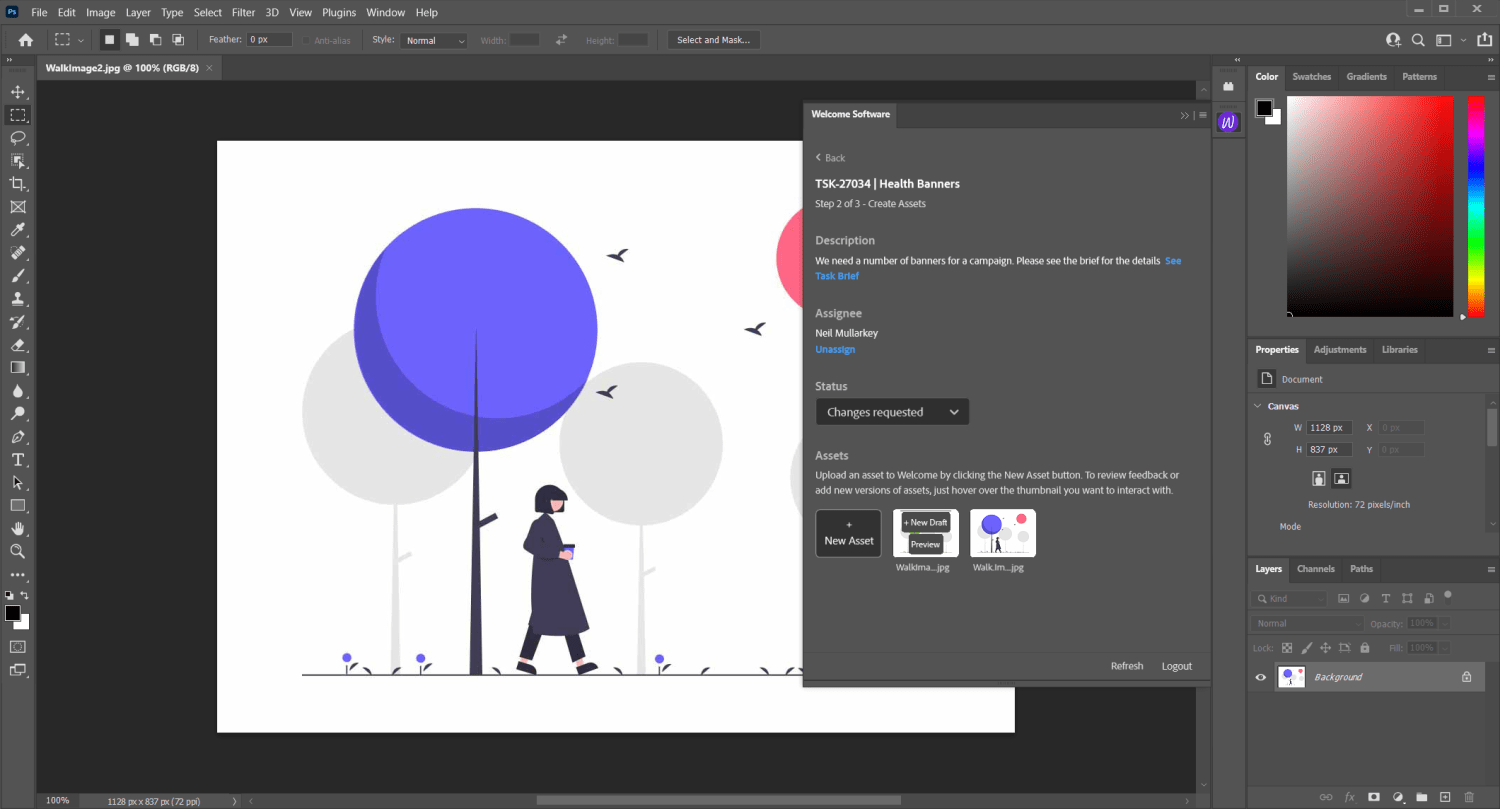 How does it work?
Marketers assign a step in a task to an Adobe CC User on their team

The Adobe user receives a notification of the new assignment. They receive all the necessary information about the assignment in their Adobe Photoshop workspace.

As the work begins in Adobe, the Adobe team member and Welcome team member can collaborate and share updates, comments, and edits to the in-progress asset(s)

The Marketer then receives notification when the final asset is completed and ready for use in Welcome.

The Marketer can now use the final asset in all downstream publishing and promotion activities.