July 15, 2020
5 essential considerations when choosing a B2B ecommerce platform
Ecommerce platforms can be overwhelming. What counts is understanding the five essential factors that can make or break a successful B2B ecommerce launch.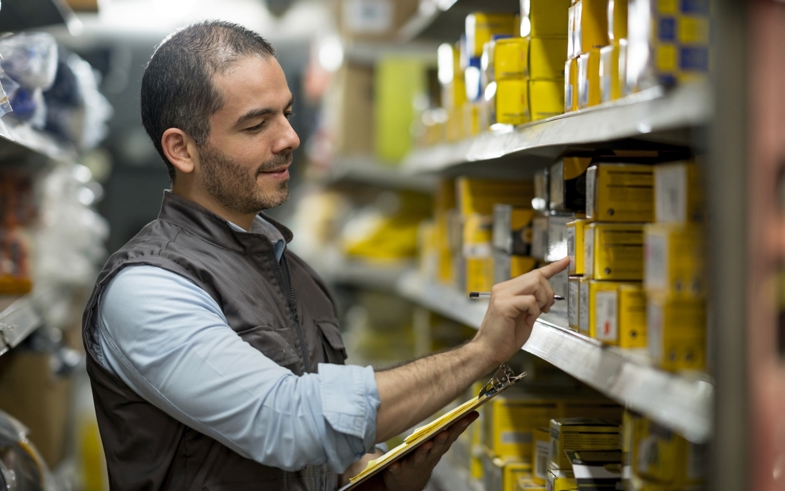 ---
Analysts including Andy Hoar from Forrester Research have made bold predictions forecasting over $1 trillion in B2B ecommerce sales in the U.S by 2019.
Yet the flip side of this dazzling coin is that many ecommerce initiatives are failing. Accenture reports that most B2B ecommerce systems still generate less than 10% of the companies' overall revenue and just a small minority are onboarding more than a third of their customers. It's no surprise that while most businesses have tried some kind of ecommerce project, many mid-sized to smaller manufacturers and distributors have yet to commit to an ecommerce platform.
Fortunately, choosing the right B2B ecommerce platform doesn't have to be a terrifying endeavor. It does require understanding the key factors that can make or break a successful B2B ecommerce launch. Ecommerce platforms offer a ton of bells and whistles and it can be overwhelming. Although there are many features that must be in any matrix of requirements - some of which are described in this article about the benefits of a platform built specifically for B2B commerce - focusing on the following 5 essential considerations should get you started in the right direction.
1. Set the Right Goals
Revenue seems to be the Holy Grail when it comes to setting objectives for ecommerce. A strong B2B ecommerce strategy may also include goals that measure increases in efficiency and reductions to the cost of sales. Many organizations believe the "if we build it they will come" philosophy and as a result, less than 5% meet their revenue goals in the first year. A good B2B ecommerce platform needs be capable not only of driving revenue, but of increasing share-of-wallet, automating low value tasks, and reducing inefficiency from redundant, manual processes. These are the "true" goals of B2B ecommerce and are often a much stronger measure of success, particularly when the ecommerce environment is newly launched. A B2B platform has to be designed with every goal in mind.
2. Consider Every User's Journey
B2B commerce involves much more than just a simple "seller-buyer" relationship. Nearly half of the leading organizations surveyed by Absolunet reported their most successful channel for shifting customers to an online system was employee outreach. But that's often not how ecommerce is positioned, both internally as a strategy, and by some ecommerce platform vendors. The reality is that ecommerce is often viewed by the sales team as a replacement for their services. This makes them reluctant to onboard existing customers, thereby eliminating a major onboarding mechanism. In another example, Customer Service Representatives often end up with just another channel to manage, causing an increase in transactional intensity and the potential for frustrated customers. Every role that's involved in the buying cycle must be understood, and each area requires strong buy-in. This has to be part of the strategy, and the platform must support the tasks of each role within the buying cycle.
3. Appreciate the Complexities of B2B
Unfortunately, too many ecommerce solutions, that were originally designed for simpler B2C transactions, have entered the B2B ecommerce market. The resulting customization efforts have been burdensome at best, and a total failure in many cases. This is in large part due to the misunderstanding of the complexities that go into B2B. Anyone considering their first (or second) B2B platform has to move past the flashy CMS and other bells and whistles. It's imperative to ensure that your new platform can handle most B2B requirements right out of the box. This includes – at a minimum – B2B ecommerce needs such as:
Simple and complex promotions
Dynamic product catalogs with customer-specific pricing
Advanced search capability customized for each user's unique needs
Multi-site support, including multiple delivery locations
Exact inventory levels based on delivery locations
Reports that can be designed at a rep, product and/or customer level
A strong set of use cases can help identify specific customizations that may be required, but the platform must meet most common B2B requirements right out of the box. Or the new system will never meet its goals, revenue or otherwise.
4. Understand Critical Integration Requirements
It's remarkable how many ecommerce initiatives fail because integration wasn't considered, or a promised "easy plugin" scenario failed to deliver. Without a synchronous integration strategy to backend systems like ERP, PIM, CRM, and payment gateways, B2B ecommerce cannot provide the real time data that fuels most of its benefits. Inventory levels, customer order histories and other information must be available not only to the system, but also to the humans using that system. Although B2B purchasing is moving rapidly toward self-service, the reality is that it is, and will always be, a hybrid commerce environment. Small, low value tasks like re-orders, promotions, and lists need to be automated but no matter how smooth the process, problems may occur. CSR's and others need access to every customer transaction to troubleshoot problems. Sales must be able to see this activity as well, both to understand the customer and to provide a foundation for providing consultative, higher value business development services. A platform must have proof that it can be easily integrated with backend systems.
5. Choose the right partner
A B2B ecommerce platform is much more than just technology. It needs to support an entire ecosystem, from full service sales and support, to self-service ordering and promotion. That means understanding the complexities of B2B commerce, and where technology can actually provide more value within each unique manufacturer or distributor organization. They'll know when it makes sense to customize, and where processes should be adapted to meet the needs of the software. They'll also understanding how to engage internally, so that onboarding happens successfully within just a few months. The right B2B ecommerce platform will have implementation partners that have demonstrated success time and again.
If it seems like choosing the right B2B ecommerce platform involves far more than just a list of technical specifications, you're right. It means understanding that this is the next step in your organization's digital transformation. Having the right foundation for that transformation is key to the success of the entire commerce environment, and understanding these five essential components will help you move closer to selecting the right solution for your situation.