Becoming Optimizely: Why we're reinventing ourselves, and why now
Episerver and Optimizely are moving forward as one company, Optimizely. Episerver's CMO, Kirsten Allegri Williams and CPO, Justin Anovick sit down to discuss the next chapter of business and what it means for Optimizely's brand, products and team.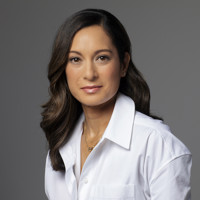 Kirsten Allegri Williams is Chief Marketing Officer at Optimizely, the leading Digital Experience Platform empowering brands to unlock their digital potential. She has spent her career weaving together the art and science of marketing while fiercely championing health and wellness, diversity in leadership, and sustainable business practices.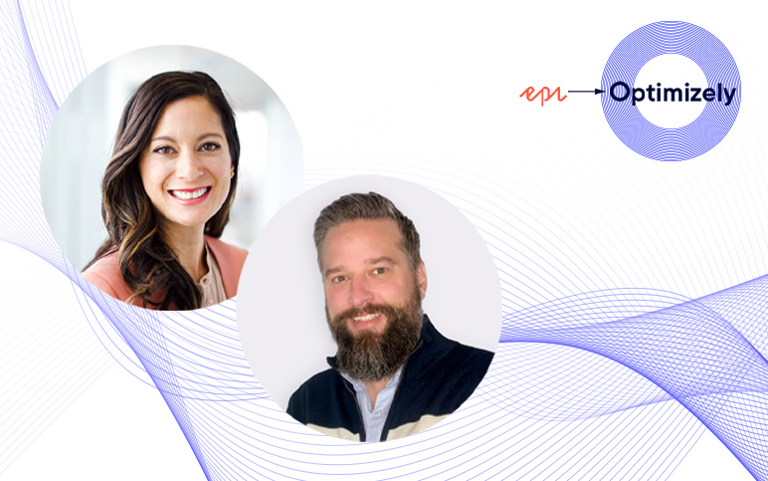 ---
This fall, we made one of our most significant investments in Episerver's three-decade history, bringing the experimentation platform Optimizely into our family. In doing so, we took a massive step toward further enabling growing brands to fully realize their digital potential.
This week, we're taking another step that will enable our customers to completely elevate the digital experience – we're moving forward as one company under one name: Optimizely.
To offer some context on why we're making this leap and starting the next chapter of our journey, I sat down with Optimizely's Chief Product Officer, Justin Anovick.
Kirsten: Justin, let's start with the basics. You've helped lead the product team at Episerver for several years now – what's the rationale behind why we're becoming Optimizely, and why does it make sense now?
Justin: Anybody that's worked with our team in recent years knows how passionate we are about helping our customers optimize their customers' experience. Beyond anything else, that's the superpower that we bring – elevating all facets of our customers' digital ecosystem. Optimizely will allow us to be more flexible with how we deliver everything from commerce to content, as well as providing evidence-based predictions of what users want from their experience.
Taking this step now further cements our position as the leader in the quickly-evolving digital experience platform (DXP) category. Embracing the Optimizely brand will accelerate our team's ability to continuously improve our offerings. Our new name will also be a signal that we're unique in the DXP category. None of our peers can help their customers create experiences and optimize them at the same time.
Kirsten: Something you and I discuss often is the need to truly democratize the art of experimentation – the technology behind it, the processes behind it, and the results that can be derived from it. We've historically made it a priority, but there is always room for growth when it comes to embracing an experimental mindset, especially for an organization like ours as we combine the tailored personalization Episerver offers with a platform built for every day innovation like Optimizely.
Justin: Absolutely. We're at this critical moment in the DXP space right now where we're seeing exponential growth in the number of enterprises beginning to invest in their customer experience. And as organizations decide how to best devote resources to the task, we need to be prepared to constantly adapt and evolve to ensure we can meet the needs of every customer, and more importantly, their customers.
Every moment that we're not innovating and optimizing, we're losing out on an opportunity to delight our customers and their customers in turn. If there's ever a moment to truly unify our vision, elevate our offering and improve the experience for consumers, employees, and companies everywhere, this is it.
Kirsten: Let's accentuate that last point – experience. As we embark on this next phase of our company and combine the legacies of Episerver and Optimizely, I think a critical factor in our long-term transformation will lie in our ability to truly deliver experience as a service.
Justin: Exactly. We've just doubled the size of our ecosystem, so our editors, developers, merchandisers, and marketers now have more tools to build more emotional experiences. Our success is rooted in our customers success, so improving our users' day-to-day experience is central to our goals. We're always optimizing so that our customers and partners can reap the benefits, unlocking their digital potential and enabling them to reimagine what's possible for the user experience.
Kirsten: From a marketing standpoint, what we'll see is the ability for more behavior-based decision making around targeting, testing, and recommendations. Traditionally, this space has entailed a lot of guessing, but Optimizely's artificial intelligence provides for a significantly more efficient experimentation strategy and approach for driving better conversion, which strengthens engagement and creates the opportunity for optimal outcomes at every touchpoint.
Justin: When you look at our technology, talent, and track record, and you combine it with capabilities that Optimizely is giving us, we have an incredible opportunity to establish a new standard for what's possible within DXP, offering innovation at scale. We're not changing who we are at our core – we're embracing the spirit of Optimizely's name to do more for our customers than ever before. We make it easy for them to create and experiment with digital experiences that turn their customers into advocates and generate the outcomes they need.
Kirsten: That's another important thing that our new name does. It's a signal that we're unique in the DXP category with an unmatched open and integrated platform that allows our customers to create experiences and optimize them at the same time. Nobody else is as committed to unlocking digital potential. We've always believed the route to do that is through experimentation, and moving forward as Optimizely will allow us to achieve just that.
To learn more about Episerver's rebrand to Optimizely, read CEO Alex Atzberger's thoughts.