How customer loyalty drives increased AOV
Customer loyalty is how modern brands set themselves apart from competitors. It's also the best way to maximize revenues with increased AOV. Here's how.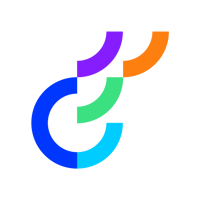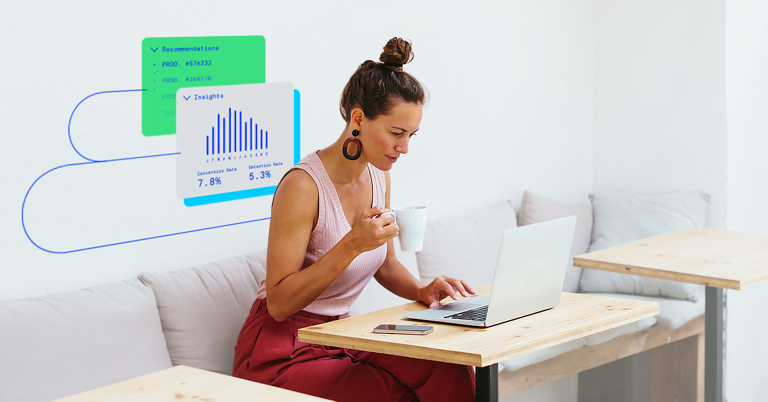 ---
Marketing your products to new customers isn't the only way to grow revenue.
With a focus on customer loyalty, brands that deliver exceptional experiences also benefit from increased average order value (AOV). Consider some of the latest customer loyalty statistics:
More than 80% of companies agree that customer retention is cheaper than acquisition
Rewards programs offered to loyal customers are popular with 75% of consumers
The majority of business in a company comes from 65% of their existing customers
Over 50% of customers will stay loyal to a brand if they feel the company understands their needs
Increasing AOV is the best way to grow your company's bottom line, but it depends on delighting your customers with engaging experiences and personalized loyalty programs. The psychology behind customer loyalty varies but when you do it correctly, it becomes a self-fulfilling prophecy.
Key Takeaways:
Brand and customer loyalty helps organizations to increase AOV for each purchase.
Today's consumers want seamless experiences and to feel valued by the brands they buy from frequently.
Compared to attracting new customers, retaining your existing customers is a cost-effective way to grow brand awareness and your company's profits.
Experience design, reward programs and personalization are the best ways to create loyal, returning customers.
Why customer loyalty is vital for increased AOV
In most organizations that deal with omnichannel customer servicing, the slightest mistake can lead to a radical drop in sales. Loyal customers are more likely to overlook a bad experience if they feel the value they gain from the company is worth a slight inconvenience. As these customers are more familiar with the brand and its products, it's also more likely that they will bundle items together during a purchase.
As the saying goes, it can take years to build trust from a customer but only seconds to lose it. While there are many strategies for increased AOV, the use of customer loyalty programs provides a sustainable approach that brands can bank on in the future.
Customer loyalty goes beyond increased AOV by delivering greater lifetime value. While the products themselves mainly drive these outcomes, the entire customer journey and content marketing strategy plays a vital role in brand loyalty and consumer satisfaction.
4 customer loyalty strategies to boost AOV
1. Provide a seamless buyer's journey
Improving customer loyalty starts with providing a seamless buyer's journey from the very first interaction until checkout and post-sales communication. It takes a lot of effort to attract a unique visitor for the first time and have them start the buying process only to abandon the cart before completing the purchase.
Some of the common mistakes brands make when it comes to the buyer's journey include:
Requiring prospective buyers to register for an account before making a purchase
Increasing the complexity of the buyer's journey with multiple unnecessary steps
Not having enough product content available for buyers to make informed decisions
Subjecting customers to friction points that lead to feelings of frustration when something isn't working as expected
You cannot increase AOV if customers have to jump through hoops to make a purchase. It may work in the short term, but once a competitor with an optimized experience design comes along, even the most loyal customers will jump ship for their convenience.
2. Reward loyal customers regularly
A customer's perception of value changes based on each previous experience they have with a brand. By providing loyalty rewards, you can keep your regular customers engaged and satisfied for years, turning them into brand ambassadors for your company.
You can increase your AOV from loyal customers by:
Offering a minimum order value that lets the customer qualify for a reward or discount
Providing free shipping for returning customers or order values above a certain amount
Giving loyal customers early access to new products or limit product offers to exclusive customers
Customers who feel valued will respond in kind to the brands who reciprocate with loyalty programs. Try to make customer loyalty programs that provide tangible value to your customers instead of just offering a reward point system for every purchase.
3. Become a personalization wizard
Customer analytics gives a brand unique insights into the consumer's state of mind when making a purchase. The more analytics you gather, the better able you'll be to personalize product offers based on your customer's buying history. If you're offering a returning customer completely unrelated products compared to their purchase history, they'll feel like you don't understand their needs.
When using personalization for your loyalty program, try to:
Bundle products together into starter packs based on other customer's preferences
Market new products that relate to previous purchases such as upgrades, enhancements or accessories
Create personalized marketing content that demonstrates your brand understands the customer
4. Empower loyal customers with new features
Nothing will make a customer value your brand more (and therefore spend more) than putting them in control of your experience design. Identify a segment of your highest value customers and ask them to participate in the process when you're testing and rolling out new features.
With experience design, you can conduct A/B testing to design an optimized journey before releasing these new features to the wider customer base. Asking your most valuable customers to participate in these feature tests will make them feel like they are an essential part of your organization's continued evolution.
Improved customer loyalty with Optimizely
Ensuring customer loyalty requires a consistent effort that evolves with customer expectations and emerging digital technologies. Optimizely is a digital experience platform (DXP) that enables you to innovate constantly and deliver consistent experiences across your digital ecosystem. With Optimizely, you can experiment with different experiences and scale your content management for improved brand awareness, greater loyalty and increased AOV.
To see how improved experience design leads to loyal customers with an increased AOV, schedule a demo from Optimizely today.