July 2, 2020
Redefining personalization for B2B ecommerce
There may be no bigger buzzword in ecommerce today than "personalization." Advanced data-driven practices are making it easier to deliver messaging to the customer when they want it, and how they want it. Yet the desire to create a more personalized customer journey is causing confusion for many manufacturers and distributors.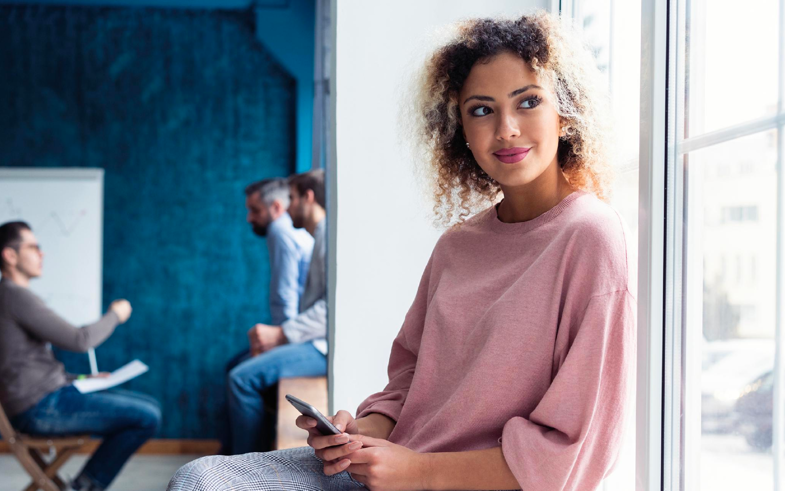 ---
The B2B buying cycle is vastly more complex than that of B2C. However, many B2B ecommerce vendors are still representing B2B personalization in a way that reflects a B2C customer experience, creating a disconnect within B2B commerce systems. Personalization must be redefined to meet the needs of B2B commerce. To do that we need to first examine the differences between B2C and B2B personalization.
The Fundamental Purpose of B2C Personalization
B2C personalization is really about driving more revenue and increasing the value of a transaction. When personalization is done well in a B2C transaction, customers add more items to their shopping carts and sales goals are reached. Identifying the preferences of the customer from past buying history, combined with typical conversions from other, similar customer transactions helps create suggestions for products and services that can be added onto the original desired purchase. In a nutshell, B2C personalization results in more "impulse buys."
Rarely do conversions like this happen within B2B commerce. In fact, it's probably safe to say there are no impulse buys in B2B. B2C ecommerce is a one-to-one buying experience while B2B ecommerce affects many roles within both the buying and the selling organization.

"So much of B2C personalization is really targeted at the impulse buy. When's the last time a B2B buyer could buy on impulse? Though there's a potential for upsell or cross-sell in B2B, it's far more about identifying customers' needs. B2B customers are generally buying for their jobs, not shopping. That's why B2B personalization is about efficiencies."
-Karie Daudt, VP of Marketing & Customer Experience
For B2B personalization to work, it must occur in a way that increases the efficiency of every role, and adds value to the components of B2B commerce that really drive its true objectives. The main components within a B2B commerce environment go far beyond the shopping cart and include things like search, catalogs, pricing mechanisms, promotions, merchandising, approval processes, and of course, the order itself.
Where B2B is concerned, and more specifically commerce within manufacturing and distribution companies, it's not about the impulse buy. It's about getting the customer to buy more because it's convenient, it's efficient and it's easy to do so.
At Insite we believe that personalization needs to be redefined for the purposes of B2B commerce. With a better understanding of B2B personalization, manufacturers and distributors can make smarter choices when it comes to choosing a B2B commerce solution, whether it's the first implementation or a re-platforming initiative.
B2B personalization should drive three primary objectives:
To show your customers' that buying from your business is easy and efficient, making their jobs better, and thus driving further engagement
To reduce the cost of sales within each component of the B2B customer experience
To drive more efficiency throughout the B2B commerce cycle
When these three objectives are met, manufacturers and distributors should see a dramatic increase in revenue due to an increase in share-of-wallet, not an increase in impulse buys. With the end goal in mind, it's time to dive into redefining the powerful impact that personalization can have on B2B commerce.
Personalization Within B2B Commerce
Within any B2B customer journey, it's easy to see how personalization and customization are close cousins. Yet personalization is not just about the needs of the B2B buyer, it's also about supporting the many responsibilities and roles of the manufacturer or distributor. Obviously, when a transaction involves more than one person on both sides of the buying experience, personalization becomes much more complex. The good news is that it also becomes much more powerful.

"Personalization on the whole is about making the experience of the end user unique to them. One of the major differentiators in B2B is about who is actually doing the purchasing. In B2C the user is the one making the purchasing decision, but in B2B there are a lot more individuals involved."
-Jeff Natzke, VP of Product Insite Software
In what follows, we examine how personalization works within the following components of B2B commerce:
Search
Catalog and List Management
Pricing
Orders
Promotions
Merchandising
Approvals
We'll also consider the roles impacted by each of these components, and how greater efficiency is driven by personalization within each step of the B2B commerce cycle.
Search
For the B2B researcher, everything revolves around finding the right information without having to wade through thousands of SKUs and other data that is irrelevant to their job. B2B researchers need product searches to be narrowed down to only the products and services that are relevant to them. They're also going to need all the supporting content for an eventual purchase like user specifications, manuals, MSDS sheets, electrical schematics, environmental conditions and the like.
A field service technician may need search experiences that are personalized as well. This may involve something as simple as scanning a barcode to find the product they need, or a mobile app to search effectively, efficiently and fast to find the right spare parts or warranty information.
Personalization is incredibly important for search due to the volume of searches conducted within the buying cycle, from the researcher, to the technician, to the customer service rep. The bottom line is this: the ability to personalize the search experience for each unique customer adds tremendous value by reducing the amount of time spent looking for relevant information.
Search is also incredibly important for B2B buyers, who only want to see products available to them, and presented within the constructs of any ongoing contract. Rather than doing a broad search however, B2B buyers often require custom catalogs, or use lists for creating orders.
Catalogs and List Management
While a knowledgeable salesperson can navigate through an unwieldly catalog, B2B customers need to intuitively find only the specific products that meet their needs. Quite often, a personalized B2B catalog is the most valuable part of the B2B commerce experience.
Managing multiple identifiers like part numbers, SKUs, UPC codes and other data can bog down the self-service process for B2B buyers. At the same time, integration with backend systems needs to provide the most accurate data possible on product information, delivery logistics, inventory counts and required supplemental products or services.
B2B sales people and B2B researchers are not the only roles that benefit from personalized catalogs. Field service technicians are often using mobile devices to find the specific information they need. They need to be able to utilize their mobile device to find the manuals and other data needed to service a specific piece of equipment. Often that means searching not only by name or SKU, but by a bar code or image as well. The ability to find relevant information during the post-purchase experience can also lead to more revenue, as service techs are able to see information on warranties that may be expiring, additional required maintenance that can be performed during a service call and even predict needs for replacement parts before they cause a problem.
In many ways, list management within B2B is about creating mini-catalogs that support not only buyers, but sales, field service technicians and even crews on a jobsite. Custom lists can be created to increase the efficiency of re-orders, but personalizing list management for B2B can go far beyond just that. Lists may be added to every stage of the buying cycle and distributed according to business rules that exist for purchase approvals, total purchase, contracted vendors, locations or other factors.
Pricing
While everyone wants to think that pricing is becoming more simplified – as in the whole idea of the convergence of B2B and B2C – the fact is that pricing is actually getting more complicated within the manufacturing and distribution industries. This is because competition is getting more intense. Each individual product item could end up with a different price and/or margin based on what the market will bear. Because discounts are typically applied to commodity products rather than those that are more complex, most manufacturers and distributors need a multi-tiered pricing mechanism personalized for each individual customer.
Personalized pricing reflects the pricing agreements within each contract, helps with complex calculations that follow set business rules and provides rapid pricing computation for customers in self-service scenarios. When sales is involved, personalized pricing also provides correct information about pricing and contracts, including any pricing changes that may have been noted on a backend system.
Personalized pricing needs to be available to many roles within the B2B buying cycle beyond just sales. B2B researchers may need to compare commodity product pricing between different vendors. B2B buyers can have strict approval rules in place that limit the amount of a total transaction or denote a maximum price per item. Customer service representatives and field service technicians might also need to provide pricing quotes. As much as possible, an ecommerce system must automate pricing mechanisms and provide a transparent view of pricing that is personalized to the needs of each role in the buying process.
Orders
A key thing to remember when it comes to personalizing order capabilities is that rarely is a buying scenario 100% full-service or 100% self-service. Today's B2B commerce is a hybrid experience, in which sales and service need full transparency into the customer's order history. Customer purchasing scenarios can vary even for the same item, at times ordering that item through the salesperson, at others through the manufacturer or distributor's ecommerce website. Or even from a customer service representative at a later stage in the buying process.
Personalization of the ordering process is an area where huge reductions in the cost of sales and service can be realized if done effectively. In addition, it can increase customer loyalty by ensuring that only relevant information like order history, invoices, easy reorders, shipping tracking and payment options is presented. Furthermore, specific payment terms need to be applied to future orders, and those terms could be personalized even more deeply based on the role of the person making the order. A field service technician, for example, may only be able to order parts relevant to his or her job or even the maintenance visit occurring just then.
Regardless of the roles involved, or whether the order is being placed in a self-service or full-service fashion, surfacing relevant order data within an ecommerce platform is critical to increase reorders, decrease the cost of sales and make shipping and other logistics as efficient as possible.
Promotions and Merchandising
One way to increase share-of-wallet and drive more revenue is by taking advantage of promotional and merchandising opportunities during the course of the buying cycle. For promotions, this often involves suggesting discounts on items that have a specific relevance to that buyer. For example, if there is a snowstorm in the north, perhaps a distributor of plows will reach out to buyers there with some kind of promotion. Those promotions may still need to be conducted based on underlying contract rules and based on information from a variety of other sources. Unlike B2C promotions, these tactics are highly specialized to meet the needs of the roles involved in the transaction, not the personal preferences or geographic location of one consumer. This is less about "add-ons" and more about providing product information that allow the customer to do their jobs more efficiently.
Merchandising in B2B commerce is just as complex and also needs to be conducted based on existing business rules and the needs of the roles involved. Cross-selling and up-selling within B2B usually involves offering accessories, installation items or other products that are necessary to do the job at hand. For that reason, merchandising needs to be customized so that any transaction involves offering all the goods and services required, even if the buyer is not aware of those needs themselves.
Approvals
Although it may seem like a smaller point, the approval process within B2B buying scenarios can be quite complex. We've mentioned that approvals may be different based on the customer, and also on the roles involved in a particular transaction. Personalized approval means, for example, that a buying supervisor can login to a manufacturer or distributor portal and set rules for each specific buyer in the organization. On top of delivering only relevant data, this customization means the ecommerce system allows them to manage the data and the people involved in the buying process. Personalization of the approval process also occurs both during the purchase, and during post-purchase activities like service calls.
Personalized approvals help make every role within the buying process more efficient, from procurement to sales, and also ensures that orders are compliant. An ecommerce system needs to provide customer-specific administrative access that helps everyone purchase within the terms of the contract, and makes sure all orders are approved according to the underlying business rules. This reduces the need for paper forms or other laborious manual processes and subsequently reduces the cost of sales as well.
Summary
When it comes to redefining B2B personalization, it's important to remember a few main divergences from B2C:
The B2C customer is the end user, whereas the customer in B2B has multiple users attached to it (individuals, personas, ship locations)
B2C personalization is tailored to the individual while B2B personalization is more organizational in nature but still tailored to specific roles
B2C personalization is very much about driving more revenue through the transaction, and while B2B personalization is also about driving more revenue it is also about delivering a better experience, more efficiency and a lower cost to serve
In B2B it's not just about personalizing content; it goes beyond content and is even more about features and functionalities of the platform
A caution: some personalization techniques you find in B2C can even be dangerous for B2B. In other words, if you stay stuck in a B2C personalization mindset, it's not always going to work. Showing buyers the wrong products because you think you know what they need, for example, could result in them purchasing an unapproved product that is not typically used, one that in the worst cases could even be used incorrectly and result in catastrophic results.
In every scenario in B2B commerce from search to approvals, and with every role involved in the complex B2B buying cycle, personalization drives extraordinary value in terms of increasing efficiency, reducing the cost of sales and driving more revenue.