July 20, 2020
Combating the amazon effect in manufacturing and distribution
Search for an item. Find hundreds of relevant and specific results for said item. Pick the one you like best based on price, quality or some other personal standard. Easily add your item to a cart. Add billing and shipping information. See personalized suggestions about items you may like and those frequently purchased together. Checkout with a simple click of a button. Receive a confirmation email about your purchase. Login and easily view your order status and other account information. Receive an email that your package has shipped. Receive your package in a matter of days.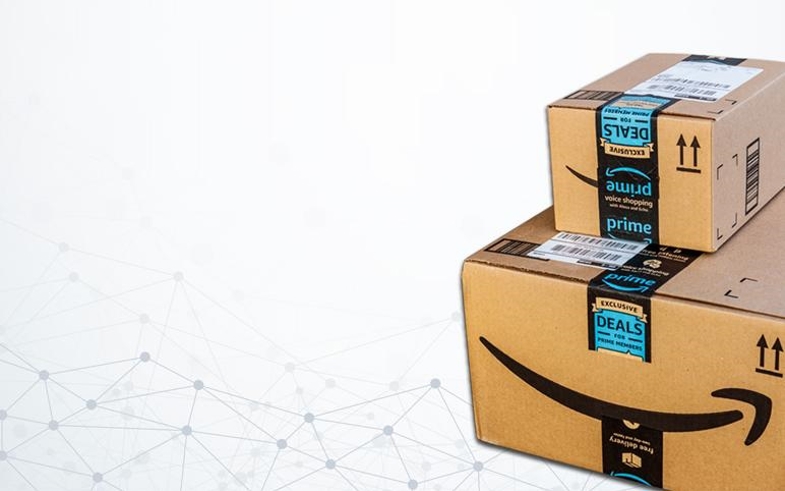 ---
Sound familiar? Of course it does.
It's the experience Amazon delivers. And everyone has grown used to it. We expect seamless shopping experiences. We want modern experiences. And we want them without interruption and on our own terms.
We're bringing these expectations for seamless, intuitive experiences with us into the world of B2B. The research speaks for itself:
Forrester says 70% of B2B buyers prefer to purchase from a website instead of a sales representative
According to research by Real Results Marketing, 77% of manufacturers and distributors believe personalizing the experience for specific users is important.
A survey of 111 B2B buyers found that nearly 50% of companies purchase products online at least once per week
Competitive pressures are at an all-time high. Shopping behaviors are moving from stores to screens, telephones to tablets. Customer expectations have shifted. It's impacting many industries. This phenomenon has a pretty name: The Amazon Effect. Can you imagine being a company that creates so much disruption in various industries that experts literally name an effect after you?
Amazon delivers superior experiences by putting the customer first. Ordering made easy. Product availability made clear. And delivery in just a few days.
Companies in nearly every industry have found themselves transforming as a result of the Amazon Effect. It's no surprise that companies have to change considering Amazon has altered nearly everything about the buying experience. The Amazon Effect can place tremendous pressure on manufacturers and distributors who have been slow to adopt a digital buying experience, but it can also be a catalyst for change that breathes new life into their business, if they let it.
Amazon has become a direct competitor for some distribution companies. And it's tough to compete with transparent pricing, high product availability, and lightening speed delivery. As a result, many distributors have deployed some kind of online experience to simply check the ecommerce box. But checking a box only gets you so far. Deploying an ecommerce site that isn't hyper-focused on meeting the true needs of the customer isn't going to get you anywhere.
In manufacturing, Amazon isn't necessarily a competitor, but it's still impacting customer expectations. For example, customers want more visibility into the manufacturing process. Plus, customers expect to see estimated pricing for even incredibly complex products.
If they want to survive, manufacturers and distributors have to build better experiences. The experiences don't have to mirror Amazon directly, but they do need to live up to customer expectations. That means building an ecommerce strategy that starts with answering the question, "How do our customers prefer to interact and buy from us?" We'll leave you with a few tips to help you build better experiences that are focused on the customer:
1. Consider the roles you need to accommodate
B2B commerce is not limited to a simple buyer-seller relationship. Every person from the buyer to the researcher, and even the accountant should be able to do their jobs more efficiently with ecommerce.
2. Address your current systems
Before choosing a platform to build your strategy on, consider your current critical business systems like your ERP, PIM and CRM. It is imperative that your ecommerce platform integrates with these systems to serve holistic experiences and minimize data duplication or siloed systems.
3. Choose a strong ecommerce platform that can support B2B, out-of-the-box
You'll need a robust B2B ecommerce platform that can handle things like complex workflows, multiple shipping locations and customer-specific pricing. Be cautious of ecommerce providers who traditionally sell B2C platforms and say they can accommodate B2B. Have them take you under the hood of their platform to ensure they can handle the complexities.
4. Choose a handful of beta customers
As you build your ecommerce site, work hand in hand with some of your customers to help define what needs to be available on your site and work out the kinks.
5. Personalize, personalize, personalize
Understand the needs of various user personas to create relevant workflows and personalization features.
6. Give your customers easy access to the information they are looking for
Develop rich product content and deliver intuitive search capabilities in a modern design.
7. Deliver strong fulfillment experiences
The experience doesn't end on the website. Order fulfillment is one of the most important keys in the B2B customer experience. You must deliver on the promise you made on your website. That involves ensuring your customer orders are processed and received, that repeat orders are filled accurately, that customer reviews are positive and so forth.
You don't have to be Amazon to play in their ballpark. But it doesn't hurt to follow their lead when it comes to building experiences that are laser-focused on putting the customer first.