7 ways to move your distribution business online
Ecommerce can make a multi-faceted contribution to solving the unique business challenges of distribution, handling inventory clearance and spare parts and services, as well as sales.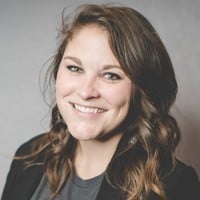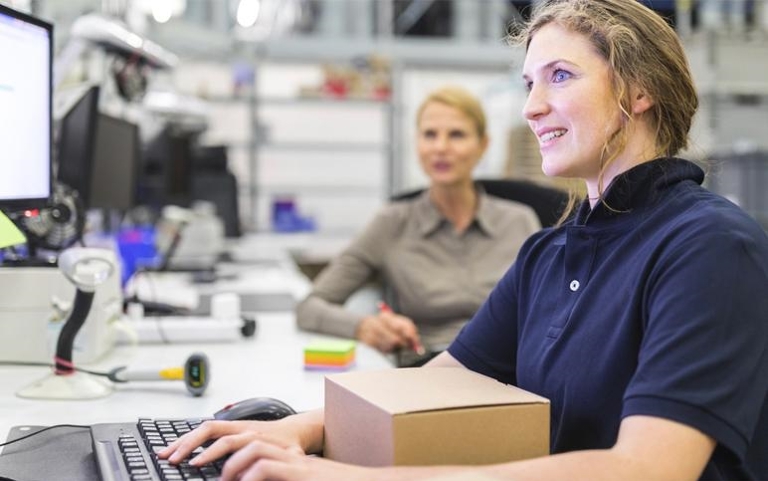 ---
You've likely heard the often-cited Forrester forecast estimating that B2B ecommerce transactions will reach $1.2 trillion by 2021. It's no surprise considering the changing expectations of B2B buyers and the heightened pressure for companies to digitally transform to keep up with the likes of Amazon and Grainger.
While many distributors think of a traditional ecommerce website as the only way to service customers, the reality is that there are many ways to use ecommerce solutions to solve for the unique business challenges of distribution.
B2B ecommerce can take many forms and can range from a simple online catalog to a fully integrated ecommerce site. In this article we illustrate various ways distributors can approach ecommerce to increase revenue, drive efficiencies and deliver superior user experiences.
1. Branded Customer Portal
As a distributor you likely have a broad mix of customers you engage with on a daily basis, some may be more strategic to your business than others. These highly strategic customers may have special requests like custom catalogs or unique pricing. At times, the demands of these customers may put high strain on your organization. However, a branded self-service portal can help deliver better experiences to these customers while easing the strain on your internal team.
A branded self-service portal allows you to provide your key customers with a unique personalized experience, based on the customer's login credentials. Your customers can see information that is relevant to them such as custom catalogs and customer specific pricing. Personalized branded websites and catalogs based on industry can reduce the efforts of customers to find relevant consumables they re-order often, while also hiding parts of your catalog that are not relevant to the customer.
2. Inventory Clearance Website
Deadstock, overstock, out-of-season, open-box and other kind of stock issues often arise in the world of distribution. An ecommerce site dedicated to moving your inventory can provide many benefits to your customers. Whether the main goal is to make more physical room for incoming items or turn a profit on outdated or open-boxed items, an inventory clearance website is a quick and cost-effective way to reach a larger online audience. With the right SEO strategy, paid efforts and other marketing vehicles, your deadstock can reach the right customer at the right time.
Plus, reaching new customers at a lower price point may turn those purchasers into customers. Inventory clearance sites can be a practical and beneficial way to either test the ecommerce waters for your brand or extend your reach with another online storefront.
3. Spare Parts and Services Website
Do you provide your customers with replacement, spare and preventative maintenance parts? Have you ever considered this an opportunity to increase your online revenue or expand your overall relationship with the manufacturers you represent? Research shows companies can earn up to 45% of gross profits from the aftermarket through providing replacement or spare parts. A spare parts and services website gives you the opportunity to serve your end customers directly and effectively, expand relationships, build brand loyalty and even increase profits.
Quick order functionality, easy reorder, real-time inventory availability, shipping & freight quotes and robust search functionality are all features of a spare parts and services website that enable the customer to receive the level of customer service they desire. Plus, supplying relevant warranty materials, installation and maintenance guides and spec sheets with the parts catalog enables the customer to gather all the appropriate information wherever and whenever they need it. A spare parts and services website can be an invaluable resource to customers looking to conduct repairs, install upgrades or accessories or inspect equipment for day-to-day maintenance.
4. Direct Sales Mobile App
Sales people play a crucial role in the B2B customer relationship. They need to be enabled with access to product information and rich sales material in order to deliver consistent messages and reinforce the value of your products and solutions. If they cannot find what they are looking for it can drive sales inefficiencies and cause sales people to resort to creating their own material or using outdated information.
A direct sales mobile app arms your sales people with a mobile solution that not only delivers your catalog digitally, but also gives them the ability to search, browse and share rich product and sales materials in a streamlined sales experience.
5. Direct Sales Portal
The direct sales person's role is constantly evolving. Customers are driving their own journey, conducting their research online and choosing when or if they interact with a salesperson. Plus, research shows that sales people are spending more than 50% of their time processing orders, searching for content, and doing other activities not related to selling. Direct sales teams who do not have a quick and easy way to access valuable product data and application information are at a disadvantage to selling your products.
To enable your sales people to better serve your customers, consider providing them access to the information they need through a direct sales portal. A direct sales portal gives your team the ability to look up customer orders, place requests for samples, request quotes, and search for product information.
6. Fully Integrated B2B ecommerce Website
Whether your company's goals are to drive revenue, increase share of wallet, reduce cost to serve, or expand geographically, deploying a B2B ecommerce website is an excellent strategy to accomplish these goals. A B2B ecommerce website satisfies the complex needs of distributors on the backend and satisfies the B2B buyer by making it easier for them to conduct business with you on the frontend.
B2B ecommerce platform offers rich B2B-focused features like a robust administration console, approval and budgeting workflows, catalog management capabilities, merchandising and promotion capabilities, advanced search and order management features. Plus, EpiserverCommerce integrates with important business systems like your ERP, PIM and CRM.
7. B2C ecommerce Website
B2B experiences may not fit the needs of direct consumers. These consumers are often simply purchasing online, completing research and comparing models and options. Deploying a B2C ecommerce website alongside your B2B ecommerce website can help you expand into new markets and remain an important piece of the go-to-market strategy for your manufacturing partners.
Every distributor has different needs for conducting business online. Learn more about Episerver software's ecommerce solutions built for the distribution industry here.