June 23, 2020
8 Ways to approach ecommerce in manufacturing
Ecommerce can work for B2B, not necessarily by providing a B2C-like experience, but by supporting your sales team and channel partners, enabling them to be more efficient and successful.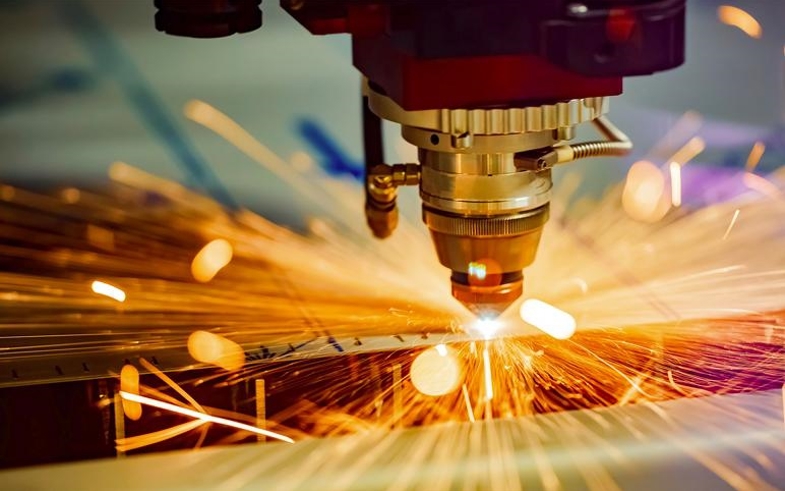 ---
Many manufacturers overlook ecommerce because they do not believe their business models are suited for selling online. Manufacturers who solely serve their distribution channel partners, for example, may find an ecommerce store unnecessary because they don't sell direct to the end user. However, there are many ways to approach a B2B ecommerce strategy beyond providing a B2C-like experience. With the right approach to ecommerce, manufacturers can enable their team and their channel partners to do their jobs more efficiently. And frankly, B2B buyers are looking to engage online today more than ever.
Heightened competition and evolving customer expectations are just a few of the catalysts driving many manufacturers to digitally transform. As the manufacturing industry continues to evolve, companies who do not rethink their digital strategies could fall behind. But how can they adjust their strategies? Here are eight unique ways finished goods and specialty manufacturers can approach ecommerce and digitally transform their business:
1. Catalog Website
Traditionally, manufacturers have relied on their print catalog to get products and information in front of current and prospective customers. While there's still some value in print catalogs, many manufacturers are moving their catalog online. Today 77% of B2B buyers start their product research online. If a manufacturer does not have a catalog website they are losing potential customers and revenue. Catalog websites showcase high quality product images from many angles, allow for easy searching and filtering and provide plenty of real estate for product copy, content and other crucial information. A catalog website benefits sales reps, potential customers and channel partners and enables them to find product information whenever and wherever they need it.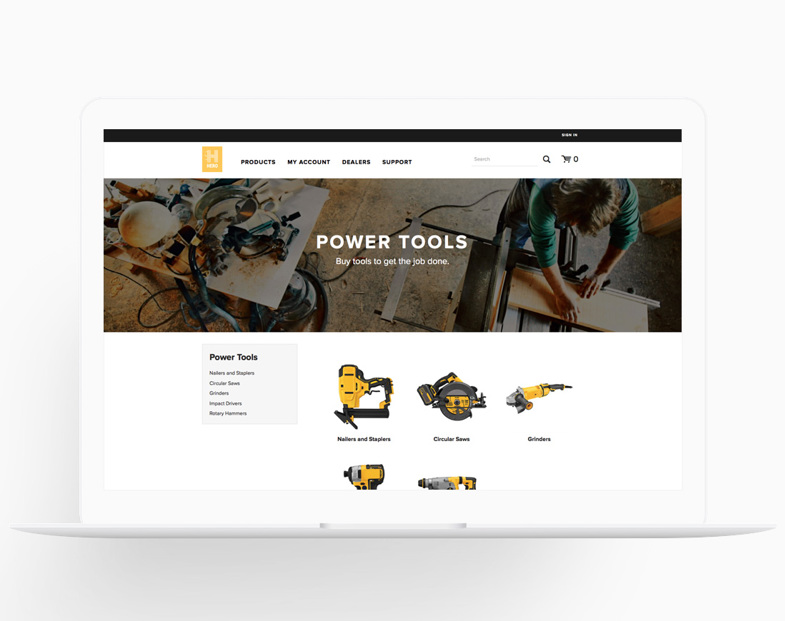 2. Channel Partner Portal
Manufacturers' channel partners are an integral part of their go-to-market strategy. The channel partners are often the primary customers as they are the ones placing the orders. With a channel partner portal, customers can reorder simple stock supply, increase quantities for next month's order, manage an RMA, add another product line, and look up product specs and information on their own, 24/7. This solution gives channel partners a quick and easy way to access valuable product data and application information on their own.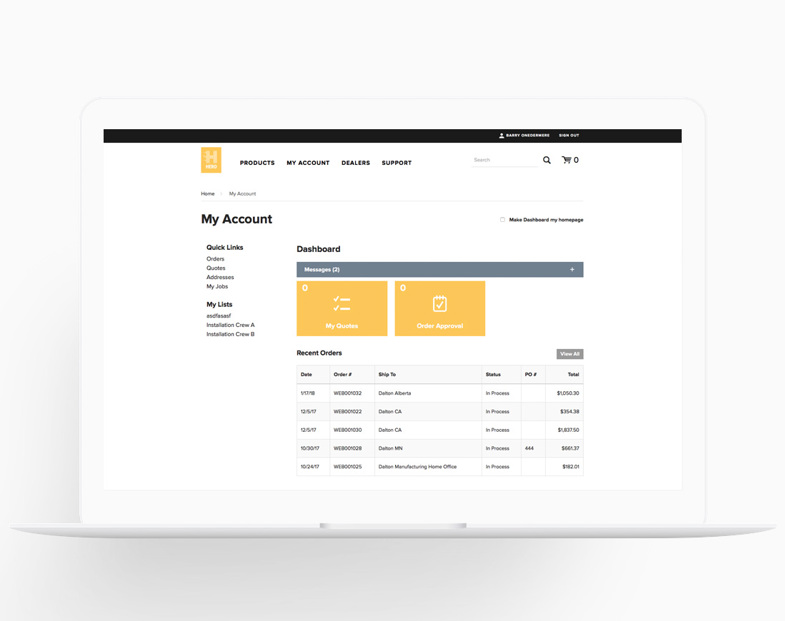 3. Channel Sales Mobile App
While channel partners may represent many different product lines, providing them access to product information and sales collateral whenever it is needed is critical. If channel partners have to search multiple locations or contact the manufacturer directly in order to find what they are looking for, it can drive inefficiencies and create frustration. Manufacturers can offer their channel partners a mobile solution that delivers their digital catalog, and empowers them to search, browse and share rich product and sales collateral in a streamlined digital sales experience.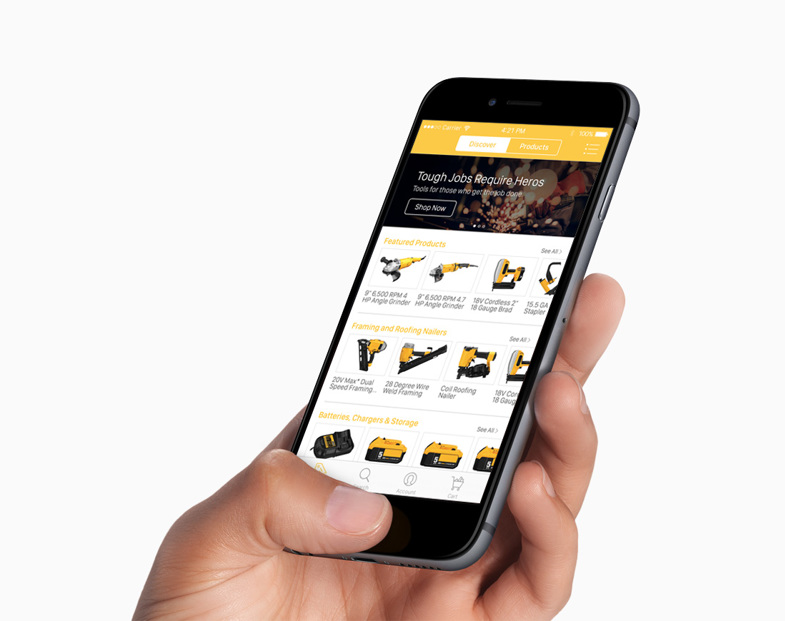 4. Direct Sales Mobile App
Many sales teams use outdated versions of collateral simply because they do not know where or how to access the most updated information. A direct sales catalog delivered in a branded mobile app arms a manufacturer's direct sales team with a digital catalog and empowers them to search, browse and share rich and up-to-date product and sales collateral at their fingertips.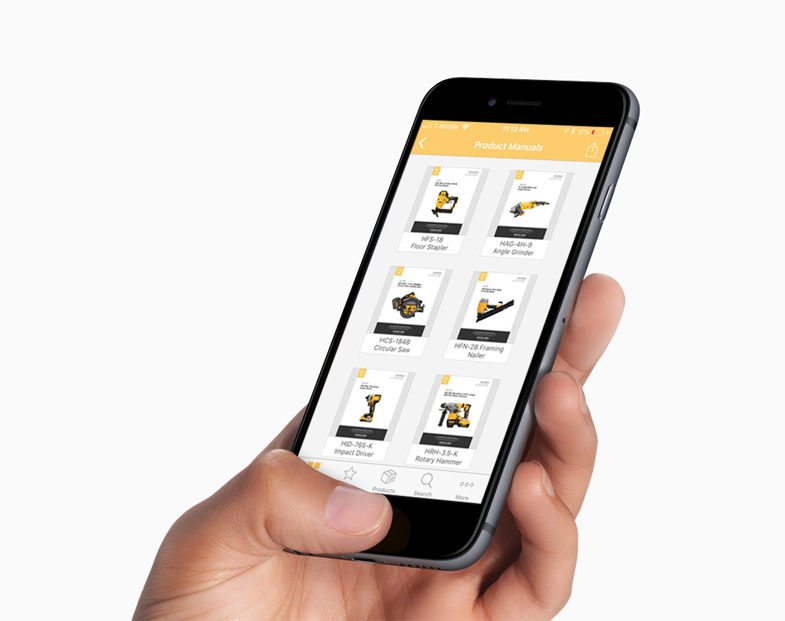 5. Spare Parts and Services Website
Many manufacturers provide their end customers with replacement, spare and preventative maintenance parts. Deploying a spare parts and services website is an ideal way for manufacturers to serve end customers directly and effectively. Whether the customer is looking to conduct repairs, install upgrades or accessories, inspect equipment for day-to-day maintenance, or provide support and training, a robust online parts experience is an invaluable resource to end customers.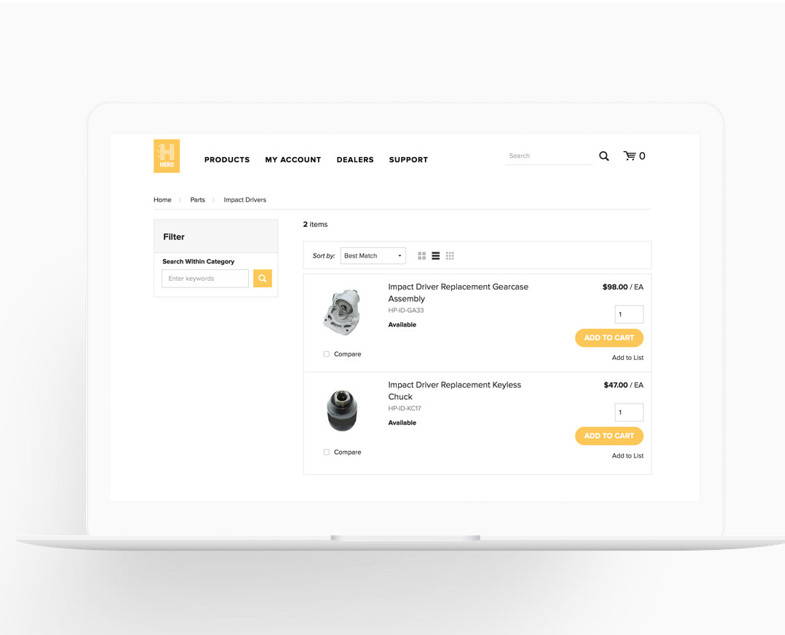 6. Fully Integrated B2B ecommerce Website
Of course, manufacturers can also deploy fully integrated B2B ecommerce websites to empower their channel partners and end users. A robust ecommerce solution like Episerver B2B Commerce Cloud provides deep integration with a variety of ERP, CRM and CMS systems. Episerver B2B Commerce Cloud is built upon best practices of successful web strategies, including website design, user experience, advanced site search, search engine optimization, merchandising and content management.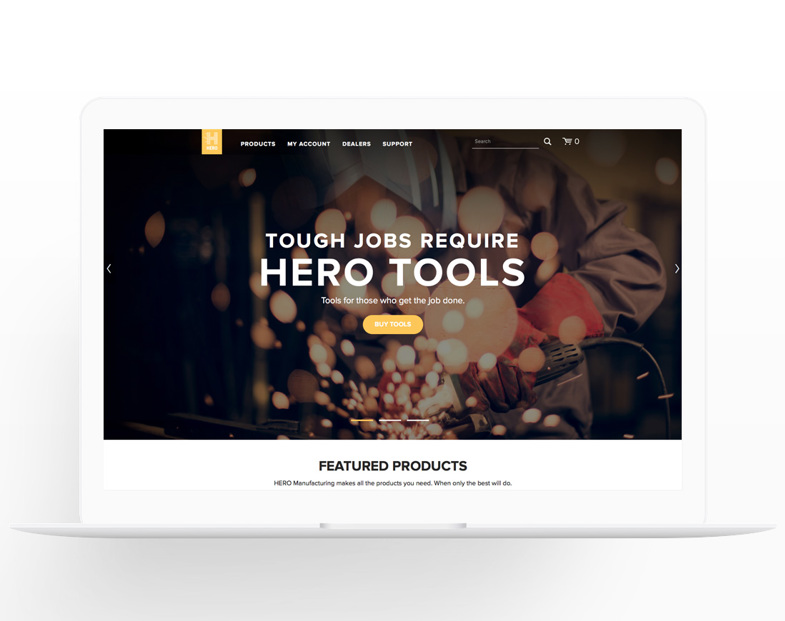 7. B2C ecommerce Website
Manufacturers have traditionally relied on their channel partners for their go-to-market strategy. Within this business model, manufacturers are removed from having direct interaction with the end customer. However, in the age of the customer, manufacturers must seek ways to interact directly with the end consumer. A manufacturer may have a strong B2B channel where they focus most of their efforts, but also sell the same product directly to an end consumer using a B2C ecommerce website.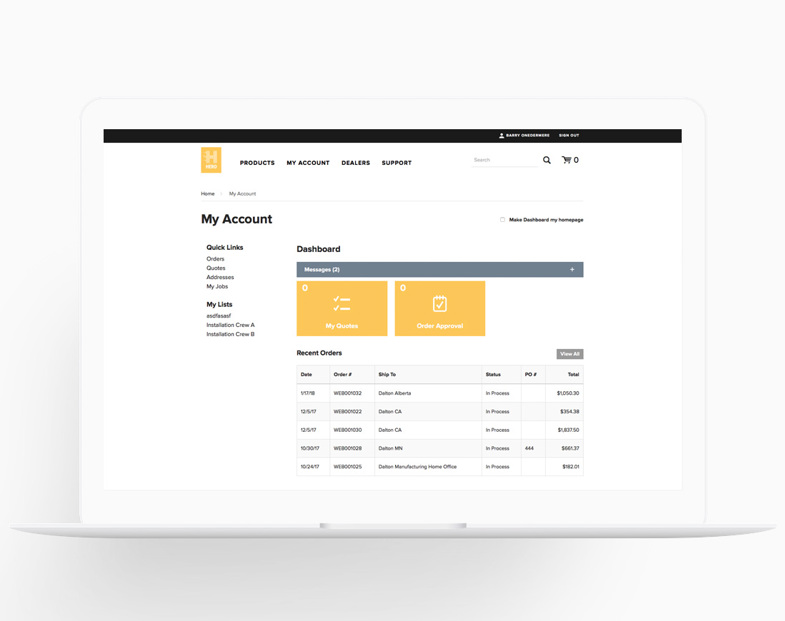 8. B2C Drop Ship Website
With a B2C drop ship website, the end customer can go to a manufacturer's website, purchase a product and have it shipped directly to his home. For example, an end user may want to purchase a kitchen sink for his home but lack access to distributors or showrooms in his hometown. A drop ship ecommerce website can enable customers to go directly to the manufacturer's website to research products and make purchases. Manufacturers can provide their channel partner with payment on the backside of the transaction, allowing the channel partner to earn commission on the order.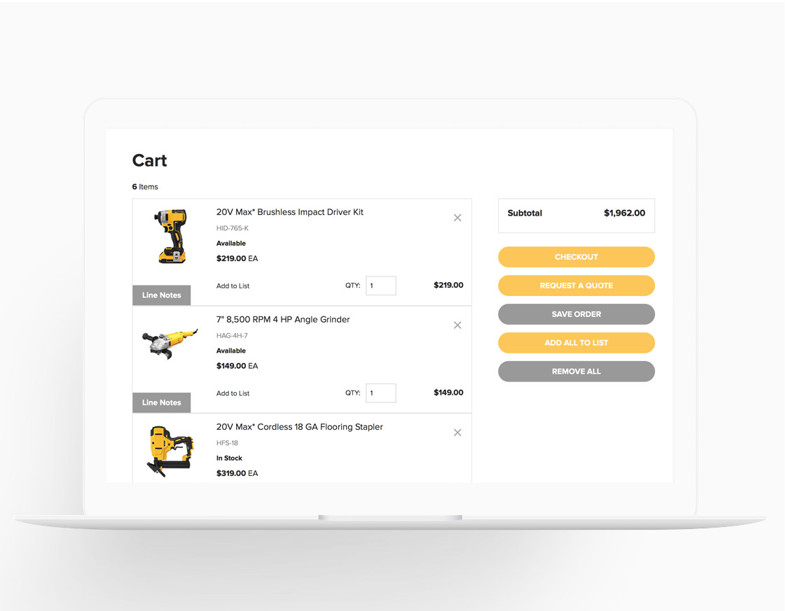 Learn more about Episerver Software's digital commerce solutions built for the complexities of manufacturing.