Capture the Right Leads: B2B Website Personalization in 4 Steps
Is your homepage compelling enough to capture the attention of each and every visitor? What if that visitor is from the healthcare industry? And the next one is from financial services?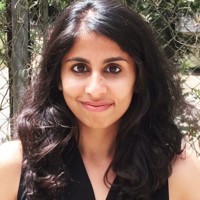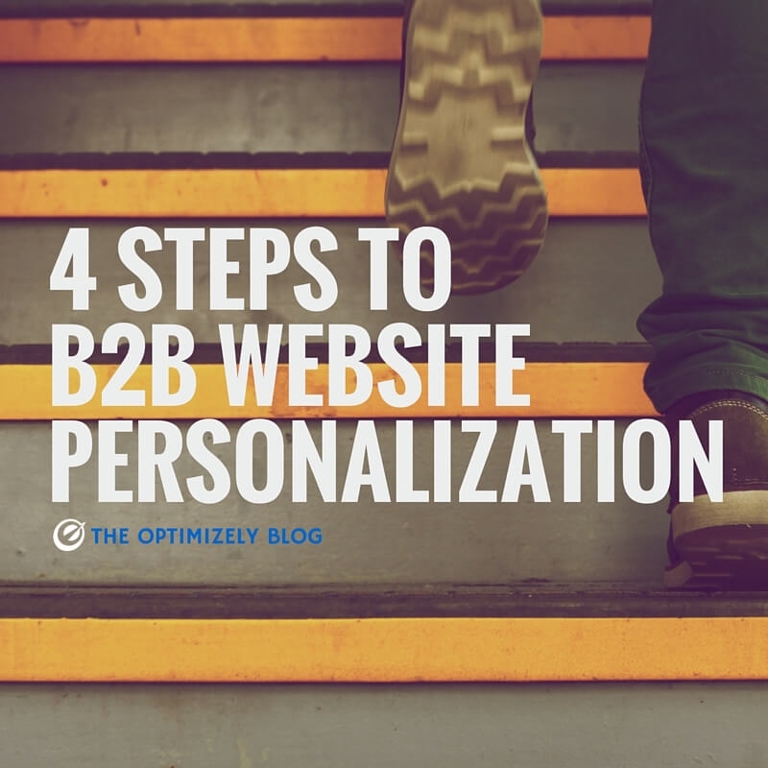 ---
More and more marketers today are realizing the importance of having dynamic, engaging websites rather than generic ones. However, they still struggle to ensure that their homepages meet the needs of their most important visitors.
Real-time personalization is the key to having a website that captures the attention of multiple audiences. In this post, we'll share four simple but effective steps to help you understand and get started with B2B website personalization.
If you're curious about how this works in action, join our upcoming webinar to see how Citrix leveraged these four steps to personalize their website and demonstrated results.
1. Measure Your Baseline
Start by understanding the activity that's already happening on your site.
Ask yourself these questions to determine where you stand:
Who's coming to your website?
Are they finding what they need?
Are they finding the content you want them to find?
Or are they not coming at all?
Once you understand where your base is, you can move forward and build your strategy out from there.
Some of this information lives in your analytics tool, and you can find it by looking at your standard metrics: page views, entries, and exits. But to find the information you need to personalize your website, you'll need to look at that data from an account or segment perspective.
2. Segment Your Audience
According to research conducted by Demandbase, 82% of B2B visitors are not potential customers. To reach the 18% that matter, you need to narrow down your view. And the way to do that is through segmentation.
Segmentation is the process of dividing prospects or customers into specific groups based off of similar needs or attributes. Common segments for B2B sites include verticals, company size, sales stage and customers, among others. Once you have those segments, then you build personalization strategies based on the need of each particular segment. Your personalization strategy should include messaging specific to each particular segment that will resonate with them, but also help you achieve your business objective with each segment.
For example, you probably have customer growth objectives for each of your current customers. And in order to achieve those goals, you need to upsell or cross-sell new products to those customers. So let your website personalization do the heavy lifting for you! The experience they receive when they visit your website should talk about that next product or solution – easy as that!
3. Craft the Right Message for the Right Audience
Some marketers think that they have to create a new set of content for each one of their segments. This, as we all know, would be a very time-consuming process. The truth is you can leverage the content you already have.
You probably already have a relevant white paper, case study or eBook. You just need to tweak the copy that introduces the piece, craft a more compelling call-to-action or add relevant imagery to the landing page.
A B2B website homepage without any personalized content.
For example, you can take the latest eBook your content team just produced and tailor it to serve the healthcare industry. By adding healthcare terminology, highlighting your current healthcare customers and swapping out graphics for relevant industry imagery, you can transition the piece to fit the needs of your healthcare website visitors.
The same B2B website homepage personalized to visitors from the healthcare industry.
The homepage to download page flow for personalized content
4. Measure Your Message
After you've drafted the key messages, taglines and imagery for each one of your segments, you can determine their performance through a series of A/B tests. This is where tools like Optimizely come in. You can test, iterate and change messages to best fit the needs of your prospects.
Once you've identified that a specific message resonates with one of your segments, you can begin to roll it out to your site.
It's important to remember that personalization is an ongoing process that you do and measure consistently. So you should always be tweaking and measuring the effectiveness of your message.
Conclusion
You know that you need to give your prospects a relevant message, but what you really need to do is scientifically test a hypothesis to see what headlines, calls to action and imagery resonate with your key audience.
By relying on evidence-backed data—rather than hunches and guesswork—you set yourself up for higher engagement, more conversions, and ultimately more revenue.
If you'd like to learn more about website personalization, please register for our upcoming webinar, How Citrix Cracked the Code on Personalization.