July 17, 2020
The impact of the new distributor marketplaces
Cloud-based distributor marketplaces are disrupting the market with hybrid customer experiences that deliver extraordinary value for both online and direct sales and service.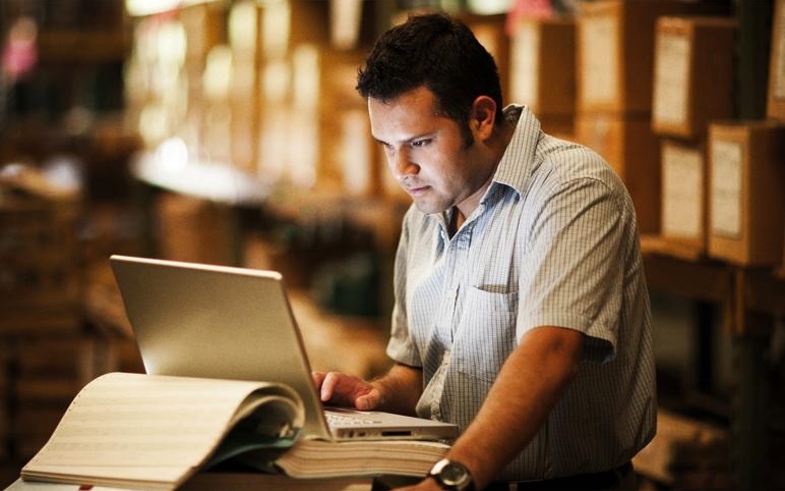 ---
Before we dive into the specific factors in this particular disruption, we have to talk about Amazon. It's obvious that Amazon is driving up everyone's expectations for customer experience, whether it's within B2C, or part of a more complex B2B buying cycle. The online experience is elevated, and the "norms" for processes like delivery, returns, and re-orders are constantly improving as Amazon races to stay ahead. Despite these impacts, there will always be an aspect of B2B commerce that Amazon cannot handle well. Direct sales and service are components of the B2B buying cycle that will never disappear.
Manufacturing products may be complex, and often require live support. Although it's true that the B2B buyer wants to stay in control of the experience and may want most of it to occur online, when they need support, they want it right away and they want it to be smart. The B2B commerce cycle will never be entirely self-service and for that reason, Amazon cannot take over the market. This is where distributor marketplaces come in, and they're creating some fascinating waves within the manufacturing industry.
Distributor Marketplaces
First, let's look at the numbers. A 2017 UPS study focused on the industrial buying experience reported that the number of buyers who have purchased from an e-marketplace has more than tripled in the past four years, from 20% in 2013 to 75% in 2017.
As cloud-based solutions for ecommerce have emerged, the "speed to market" of building a major distributor marketplace has dramatically decreased, as have the costs. According to IDC, the first such marketplaces began to emerge more than three years ago. These new single sign-on "mega-portals" provide buying, support and service capabilities in a hybrid online/offline model. The result is a focused marketplace for customers to find a specific set of products, as well as the support they need for those products. A deep product catalog that is personalized to a customers' specific profile and buying history is of enormous value to a commerce ecosystem especially with the primary goal of efficiency.
However, buyers will want, and need, a smooth user experience. These new marketplaces contain a sophisticated, Amazon-like customer experience plus the advantage of an offline sales and support model. From one login, customers can realize the major advantages of Amazon without losing the support they want, when they want it.
Distributor Data
Data from distributor marketplaces is providing extraordinary value to manufacturers as well. Strong marketplaces have the ability to integrate information from their customer service and sales departments, with data from digital transactions. Having a holistic view of a customer's preferences and behavior throughout a unified online and offline buying cycle is invaluable for a manufacturer. Add new data from IoT and the result is pure gold.
Although manufacturers can decrease costs by selling direct to customers, they cannot provide the breadth of products that a distributor can. Smart distributors creating e-marketplaces can provide additional value to manufacturers by delivering the data they sorely need. In return, smart manufacturers should consider ways to use tools like price transparency to deliver better leads. As a result, costs are decreased, upsell is increased and the entire commerce ecosystem operates within a continuously improving cycle.
As distributors provide more value, manufacturers need to decide where it makes sense to go direct, and where value may be gained from the new marketplaces. It's a good problem to solve, but one that manufacturers must incorporate into their strategies very soon if they plan to stay ahead of this disruptor.