B2B is P2P
B2B means selling to accounts, of course, but accounts are made up of people. High quality customer relations are key, even in an environment where buyers like to self-serve.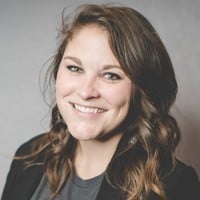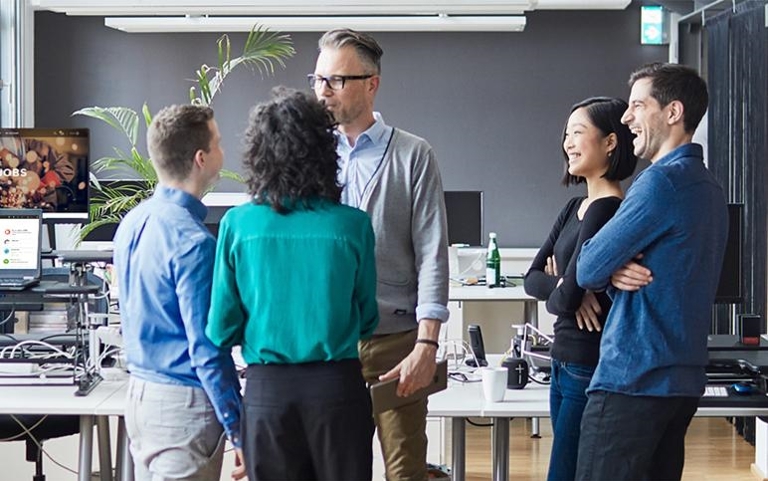 ---
One of the great joys about serving the manufacturing and distribution industries is hearing about our customers' legacies.
Manufacturing and distribution companies have been around for decades, centuries even. And if you ask any 100-year old manufacturer or distributor about their company story, you're bound to hear some pretty cool stuff.
If you missed our last post, here's a quick story:
The other day we were on a call with a marketing manager of an electrical distributor. She was telling us the story of the business.
In 1920, the founder of the company started selling light bulbs out of the back of his truck to all the factories in town. Today, the business sees over $100 million a year in sales and is run by the grandson of the founder. Over the years, they've outgrown that lone delivery truck. The company now has locations in 3 states and employs more than 150 people.
After talking with our customers we've realized that there's a pretty common thread. All of them have unique legacies and deeply rooted histories. Here's a couple more stories to get you thinking:
In 1945, America had just celebrated its victory in World War II. Optimistic American soldiers returned home and the baby boom began. Unable to find a baby diaper service for his daughter, Jack Siegal saw an opportunity and started selling Bo-Peep diapers. Over the years the company has expanded. Today Geriatric Medical is led by the 3rd generation Jeffrey Siegal and is one of the largest independent medical supply companies in North America.
In 1889, George Steiner and his brother Frank delivered freshly laundered towels from a green and white handcart they pushed through the streets. A few years later the handcart was upgraded to a horse-drawn wagon. Eventually they opened American Linen Supply branches in Minnesota and Utah. Today, AmeriPride (formerly American Linen Supply) is one of the largest uniform rental and linen supply companies in North America.
If you're like our customers, you take great pride in your company's history. You're proud of its roots. And you want to continue to see your company flourish for the next 100 years.
Chances are, you've built your business on relationships, on handshakes.
Chances are, you have loyal customers. Customers that have been around for years and will always have your back. Customers who consider your employees friends, or even family.
The truth is, business-to-business should really be called people-to-people.
For many of our customers, some things never change. The business stays in the family. The product is always the highest quality. And the company mission is laser-focused on providing the best possible service to the customer.
But customers are changing the way they want to interact with businesses. A new generation of buyers are in the workplace. Competition is getting more intense. And technology is advancing.
If providing the highest quality customer service has and always will be part of your mission, you have to consider how to best serve these people with all the changes occurring in the world top of mind.
Today, your customers and your team look a little bit different. They know there are more efficient ways to do business than always picking up a phone or showing up in person.
They want to be able to self-serve. They want to be able to find information on their own terms. And when they can, they prefer to order online. In fact, according to Forrester, 70% of B2B buyers prefer to buy from a website rather than a sales representative.
Speaking of sales, your customer service representatives are getting tied up answering calls. They're looking up orders. They're fielding requests for install guides or safety information. They're checking statuses. It's not an efficient use of their time and it doesn't have to be this way.
ecommerce offers a revolutionary way for you to do business. It's not just a website. It transforms the way you do business. It makes it easier for every single person involved in the buying cycle to do their jobs.
With ecommerce,
CSRs are relieved from the burden of fielding requests that don't add revenue to the business. So, instead of looking up order statuses, they can spend time learning how to make ordering easier for the customer.
Your customers (B2B Buyers) can easily find the information they need to find and place their orders without holding up your team.
Account Service Representatives can access and pay invoices online. Meanwhile, the system provides all the updates to backend systems and reporting so people can pay their bill easily. Plus, you get access to the data you need to make more informed decisions.
Your Sales Representatives can spend more time building strategic relationships with customers and less time on tedious tasks.
Field Service Technicians can easily place orders while they're at the job site, without having to place a call.
People are at the heart of manufacturing and distribution businesses. A person or multiple people help shape a company's legacy. To build upon the company legacy for the next 100 years, people must be taken care of. That means adapting to new ways of doing business. So, just like the Steiner Brothers adapted their delivery methods from a hand cart, to a wagon, to a fleet of modern delivery trucks in order to better serve the customer, you need to consider how buyers' preferences are changing in our digital world.
And just like a truck is a technological advancement over the wagon, ecommerce is an advancement in serving customers over more traditional, time consuming methods.