Best marketing management software for your marketing budget
Here's a quick guide to help break down important factors that come along with utilizing marketing management software to your advantage.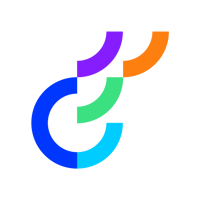 ---
Are you struggling to figure out what the best marketing management software is in order to bring awareness to your products or your brand?
Have you tried to keep up with the latest trends and utilized ads on social media but haven't seen an increase in your analytics?
Is your SEO content not quite hitting the goals you want it to?
So many questions!
But, no worries!
In all honesty, differentiating between marketing management software can feel like running up a hill while a boulder is rolling your way.
Fortunately, you can dodge that rolling rock by sidestepping towards the best marketing management software to handle all of your needs.
Welcome, Budget Marketing Management Software – Essential for All of Your Marketing Plan Needs
You may be curious why your marketing efforts aren't bringing in the results you'd like to see. That's okay.
Welcome brings you an easy-to-use platform that combines budgeting with your marketing plans. Allowing you to align your content with the needs of social media-driven campaigns. The software is all-inclusive in providing you with quick access to setting deadlines, offering templates for your marketing strategy, as well as keeping up with analytics such as SEO progress to improve workflow.
We've created this quick guide that's filled with information and tips to help break down important factors that come along with utilizing marketing management software to your advantage.
Topics we'll cover include:
What digital marketing brings to the table
How to properly use search engine optimization (SEO)
The importance of marketing planning and creating marketing goals
Creating marketing teams for your small business
Understanding marketing expenses and how you can practice budgeting
Using templates and hiring freelancers
What is Digital Marketing and How is it Important?
Digital marketing refers to utilizing the internet via your desktop, laptop, or mobile phone to create digital media and content that you can use to promote your brand.
In a market that heavily relies on social media and online platforms such as LinkedIn, digital marketing can expand a business farther than you can physically throw a rock.
This style of marketing is important because the digital and online world allows businesses to interact with consumers worldwide.
That means if you're located in the USA but you want to expand your audience and advertise to customers in Italy or France, you can do so with digitally-created content that's marketed via the internet.
Challenges you'll face with digital marking include:
Creating a marketing budget
Deciding which team members you'll be allocating specific positions and responsibilities to
Keeping up with all of your marketing investments.
Once you create marketing goals, you're on the right path to taking your marketing performance to the next level. Next, you just need to take advantage of Welcome's multi-dimensional marketing management software that brings SAAS marketing together with HubSpot marketing. This allows you to focus on allocation for specific components in your marketing strategy from one convenient place.
Increasing Search Engine Results Through Content Marketing
SEO content can be confusing at first. From figuring out which keywords will bring you quality interactions and provide you with the most reach, to tracking progress in real-time. It can leave you and your marketing team feeling like you're juggling in the circus in front of a live audience.
SEO content uses specific keywords to help search engines like Google rank your content and greatly impact public relations. Utilizing and sharing content that targets item-specific keywords allows users searching for specific products or services to find brands as well as businesses based on the products they're searching for.
If you're a company that makes dog harnesses, your content should include keywords around dog harnesses and dogs in general. This will help search engines recognize and categorize your online presence so that consumers can find you with ease.
When utilizing Welcome's all-inclusive interface, you can:
Monitor the top keywords for your brand's niche in real-time to keep up with changes in the market
Track marketing performance compared to the competition
Create new marketing goals
Welcome brings you built-in SEO tools that automatically track keyword usage. Making researching popular keywords in your industry simple and allowing you to utilize marketing automation to help reach new goals with brand awareness and growth.
Creating Marketing Campaigns Real-Time with Easy-to-Use Templates
Everyone's marketing strategy looks a little different. But when you're putting together a marketing campaign every startup's goal is to create content that advertises your brand or a specific product as a whole. A marketing campaign consists of multiple pieces of content that you can share across various platforms. Each campaign revolves around a theme – which fits your brand – and may consist of a starting and ending date.
These campaigns will allow you to communicate and deliver a message to potential consumers at the click of a button. Your CMO can utilize marketing activities like this to reach benchmarks with brand awareness.
Welcome allows you to create a cross-channel brand experience in a couple of clicks. This allows you to focus on CRM through internal allocation.
Common campaign templates you can easily use that will target and bring exposure directly from your marketing strategies areas include:
Product launches
Holiday or seasonal sales
Email Drip or email marketing
Influencer marketing
Competition or giveaways
Creating a Strong Marketing Team
Every social media platform is different. But they all have one thing in common: relying on analytics to drive their popularity as a marketing platform. We all use social media for our own personal enjoyment. But the online world is filled with opportunities for marketers everywhere.
That being said, you want your marketing team to be more than exceptional. They should actively be stakeholders when it comes to building your marketing strategy as well as your marketing budget.
Your marketing team should be able to rely on partners that understand more than the basics of excel or how platforms such as LinkedIn operate. This will allow you to utilize campaign workspaces to balance workloads through resource planning and allocation.
Welcome's marketing management software brings you the templates you need in order to streamline teamwork, as you stray from average spreadsheets that are difficult to update and share.
Your team of marketers should be driven, encouraging experts in content marketing. If they're not, make time for training and allow Welcome to assist in the learning curve that comes with creating an online presence. This will save you time, assist in spend management, and help your small business grow.
Creating a Marketing Budget for Your Marketing Strategy
As your team begins to create and share campaigns, sticking to your marketing budget can be a little difficult. It's important that you're not overspending or oversharing. Welcome has just the opportunity for you when it comes to balancing a budget with strategy.
Keeping up with all of the loose ends when it comes to budgeting is a lot more difficult than making notes on your excel spreadsheet.
Welcome introduces budget management so that you never have to worry about stressing over your budget again. With budgeting templates you can rely on
Budget allocation
Invoice management
Financial reporting
Health and progress tracking
Are Budget Templates and Freelancers Reliable for Your Marketing Spend Needs?
The simple answer is, yes. Having a template that adapts to your habits and needs is so essential in marketing it's unreal.
Budget templates through Welcome's interface not only allow you to track your marketing expenses but also increase workflow. They also create noticeable opportunities that recognize which specific parts of your marketing strategy are working.
As far as freelancers go, they're also typically pretty reliable. You'll have some people that over-quote you or try to take advantage of your budgeting as a startup company. For the most part, freelancers are just like everybody else – trying to make ends meet and always excited to grow their skillset.
Freelancers are considered essential workers on social media. And technically if you're starting a business then you're sort of a freelancer yourself. They're great at helping come up with digital content that meets your needed criteria for your marketing strategy and are experts in the marketing field.
Welcome's intake forms make it simple to keep up with hired freelancers. You can bundle content needs, share open requests, and keep track of expenses directly from the moment you allocate each form to a party.
Ready to See How Marketing Budget Software Can Change the Game?
Sign up for a free Welcome account today and test out all of our unique features. From planning and budgeting to project management, every component that comes along with creating a marketing strategy is built directly into the easy-to-use interface.You can stay up-to-date with the latest SEO updates, utilize the latest SAAS, track expenses, and budget management, monitor marketing activities, and much more. Everything you need to reach your marketing goals is a click away.
Ready to give it a try? Get started with a free account today!