Q&A: How consolidated supply developed a winning digital strategy
The phrase, we do ordinary things extraordinarily well, is not just lip service for Consolidated Supply. Consolidated consistently provides customer service that goes above and beyond, delivering the highest quality products.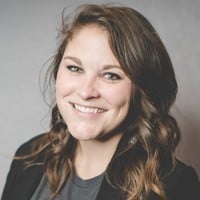 ---
In an industry dominated by national distributors, Consolidated Supply differentiates by getting to know their customers, anticipating their evolving needs and innovating processes and technologies that exceed their expectations.
Mike Bernard, Head of Audience and Product Marketing at Episerver, recently had the opportunity to catch up with Josh Schoonmaker, Director of Digital Solutions at Consolidated Supply to learn about the company's digital journey.
In the interview, we learn about how Consolidated Supply developed a winning digital strategy that allows them to serve their customers anytime, anywhere – even at the height of a pandemic.
Mike Bernard: Thanks for joining us today, Josh. Can you set the stage for us a bit? Tell us some background about Consolidated Supply. When were you founded, what is your mission and what kind of products do you sell?
Josh Schoonmaker: Thanks for having me, Mike. Consolidated Supply is a plumbing supply and waterworks distributor based out of Portland, Oregon and founded in 1928. So, we've been in business for over 90 years.
Our mission sums up an important ethos that exists within Consolidated Supply, which is that we take pride in doing ordinary things extraordinary well. As we approached our digital strategy, that underlying message was always present.
Our product line includes everything from the pipe, fitting and tools that plumbers use to water heaters and hydrants. We cover the Pacific Northwest and serve Idaho, Oregon and Washington.
MB: To be in business for 90 years means you have to be doing something right. Can you provide a little background on you and your role, Josh?
JS: My background is actually not in this industry. I came from the technology side of things. I spent years with eBay in Silicon Valley and decided I wanted a change of scenery, so I made my way to the Pacific Northwest and found Consolidated Supply. Consolidated created a new role and department specifically to take on their digital transformation.
I am the director of digital solutions at Consolidated Supply and my team includes software engineering, product data management, data analysis, customer engagement and digital marketing. The combinations of those roles and the people on my team push the new digital initiatives that are coming out of Consolidated.
MB: Thanks Josh. That's a great place to start. So when you came into the organization, this was a new role and a new adventure for Consolidated. Clearly, there was a very holistic approach to ecommerce, one that didn't just start with technology. So, can you tell us a little bit about some of the problems Consolidated was trying to solve when the company first started thinking about digital?
JS: Absolutely. I'm lucky to be at an organization that was thinking about this before I ever arrived. Consolidated was really focused on identifying what they needed to do in order to serve their customers for the next 10 years. They determined that in order to remain relevant, they needed to bring in digital channels to their customers. They were facing a world in which competitors were pushing hard in digital and national distributors were growing their presence geographically. Consolidated had to stay competitive.
The most important part of this decision though, was to make ecommerce its own program, its own branch. Rather than treating it as an IT project, ecommerce was a brand new channel rooted in organizational and customer change. Consolidated was prepared for taking on a brand new line of business and a brand new way of interacting with our customers.
MB: What were the leading factors that really drove Consolidated to decide to invest in ecommerce?
JS: To differentiate, Consolidated is all about customer experience. That's the first driving force. We'll never be able to compete with the nationals for size of inventory or number of distribution centers. Instead, we get to know our customers, we deliver experiences, we have guarantees and we anticipate their needs to create solutions. This comprehensive customer experience is what allows us to stay competitive against such large players. With digital, we're able to complete the customer experience. In a world that is more reliant on digital than ever, Consolidated recognized we had to work to build out the best customer experience possible, one that's inclusive of digital interactions.
Secondly, in the plumbing and waterworks industry, there's a massive generational shift occurring. As many baby boomers put in an extra 10 years and did not retire, we saw a number of people right behind them exit the industry. So there was a gap in the industry. Now, that gap is being filled by younger generations. As we know, the younger generation has very strong opinions and requirements for where a business should be digitally. We needed to be able to meet those requirements in order to move our business forward. We needed to not only be able to serve the customers we had, but be able to provide strong enough digital experiences so that we could earn incremental, new customers as we addressed these evolving expectations.
Lastly, we needed to find efficiencies in our business. How do we increase customer self-service? How do we allow customers to take care of their own needs? How do we decrease requirements for our sales team so they can focus more on solving problems or selling and less time on looking up PDFs or finding specific prices. So there was a real push on finding efficiencies that come with digital.
MB: Thanks Josh. I love that. Especially the focus on your customers – on serving them and responding to the needs that they have. Making your business more efficient is music to my ears as well. Every business strives to do that, especially in a world where things are rapidly changing. The ability to serve that customer well through multiple different channels whether that's in the branch or online is absolutely crucial. As an early adopter of ecommerce, Consolidated has been a step ahead of the pack, and that's something to celebrate. After you identified the need, what steered you toward Insite (now Episerver)?
JS: The organization was already on the right path before they brought me on board. They knew they needed to go digital and they knew they needed to do it well in order to build it out as a real line of doing business. They had already been putting time and effort into identifying a suitable platform to make this move.
On the very first day in my role, I was handed a contract to review. Over the course of my first two days, I put the brakes on a few things in order to do my own due diligence about our platform of choice. There was a lot of excitement and interest in moving forward, but we definitely wanted to be sure we were making the right decision.
Being an Epicor Eclipse ERP user, we had gotten strong recommendations from some other Eclipse users and from our buying group around a platform. We were going to go with that platform, but I did push a bit of a different approach.
We created a matrix to make this decision. We wanted to look at a number of different factors simultaneously, weigh their performance and see how they impacted the decision.
The matrix had 33 different key criteria, within each of those criteria, we had a number of sub-criteria. Some top requirements were integration with Eclipse, a user-friendly and manageable admin console that did not require coding, a B2B focus, strong search technology, an attached integrated mobile app and powerful analytics.
This process was in-depth and we really dug-in to each piece of criteria with sales folks from the vendors we were considering. We also got external validation from analysts like Forrester and Gartner.
MB: It sounds like you had a really strategic approach to determining the right platform. Was there a deciding factor then?
JS: Here's the thing: the vendor that we were originally going to go with looked really good if you looked at the 33 key criteria as binary check boxes. On the surface, the platform seemed to meet the requirements. But if you dug deeper, that wasn't the case.
For example, sure the platform had search. It could check that box. But it wasn't until we got about three layers deep in questions about search that we really started sniffing out the problem. This process was not just about identifying key criteria but also about digging deeper into each of the criteria. For search, we were able to talk to the Insite (Episerver) salesperson and ask them what search they were using. The team quickly responded that they were leveraging a certain version of elasticsearch, that the engineers are thinking about upgrading it, and easily provided implementation examples. Whereas, when I asked the question about search to the other provider, they couldn't answer, had to ask the engineering team and came back a few days later with an answer I wasn't exactly keen on. When I raised the concerns I had with their search, they couldn't answer as succinctly. The team at Insite always had answers.
MB: Fantastic - a measured approach where you're asking the tough questions and getting those responses back from all the vendors you're considering. Can you give us a tour of consolidatedsupply.com and show us how the website integrates to your Eclipse ERP?
Here's the tour Josh gave us of Consolidated Supply's website powered by B2B Commerce Cloud by Insite!
MB: Thanks for the tour, Josh. I love that you highlighted the small nuances that you wouldn't necessarily think of when you are evaluating vendors. But the fact that Consolidated chose a platform that is truly built for B2B and has a laser-focus on those industries, seems to pay dividends and make all the difference in the world. At the end of the day, I think it goes back to providing a digital experience for customers that matches the face-to-face experience they would get when they walk into the branch.
JS: Yeah exactly. If I'm at the branch, as long as I know that I'm supposed to go out of my way to take care of you and give you good service, I will naturally adapt to the terminology you're using, or work to understand the project you're working on and offer my suggestions. We as humans do this kind of work all the time. We optimize, make things simpler and make things easier for our customers because we want to do right by them. So we want to make sure that when you're in a digital environment and you don't have the human contact, you're still getting a great experience. We have to make the system do similar things. That requires us to use some of our human skills by watching people, talking to them, interacting with them and reading deeper to understand what challenges they are having. We've been working to figure out how to bring the same kind of subtle, but important customizations online.
MB: Absolutely. Once you identify your customers' challenges and pain points, having a tool that allows you to be flexible and adapt is essential in building better experiences. Would you say that's the case for Consolidated?
JS: This goes back to the point on customizations and coding. The more you have to code and customize, the farther you are from having the ability to rapidly respond to customers and make changes. If you want this ability, you need something that has it built-in with configurations. We needed to be able to respond that way to customers, so that definitely drew us toward Insite.
If you looked at the various platforms we were considering each of them probably could have gotten us to a minimum viable product on launch day. But Insite then said, what about three days after launch? How fast are you going to want to change things?
MB: Exactly. Like when you buy a new car, drive it off the lot then a week later you hear that noise you never heard when you took the test drive. So speaking of cars, shifting gears a bit here. We are obviously in the middle of some pretty tough times. You are out in the Pacific Northwest which has been a hot spot for things related to the COVID-19 virus. Can you tell me a little bit about how everyone is doing, how Consolidated has been impacted and what you expect for the future?
JS: First of all, we are all doing well and Oregon has done a good job keeping infection rates fairly low. We've ridden through this pretty well, even though it has had a huge impact on our business.
I'll start with what our plans were pre-covid. We have continued to focus on creating a total customer experience, an omnichannel experience, a way of interacting with our customers, no matter what channel they are leveraging. Even though I came into this role understanding how important it was to do this well, I still underestimated how important it was to be monitoring the customer experience we were delivering daily and making continuous improvements. I can't stress it enough. We need to be sure that when customers come to consolidatedsupply.com, it feels a lot like when they actually walk into the door at one of our branches.
I'll add that we underestimated how high online expectations would be. Before we partnered with Insite, we didn't have a lot of complaints on our old system. Customers didn't have very much input. Every once and a while we'd hear from a customer wishing we had something more up-to-date, but it was not common to hear from them about our site. It was not a loud, constant stream. So, we assumed that when we launched the new site, people would just be amazed. We assumed they would be so happy with how far we jumped in modernizing our experience.
In reality, with the new site, we reset expectations by delivering them an Insite-powered, well-designed, highly capable website. Now customers want more. Now they want a "My Products" section or they want "Quick Order" to work better. By making our site look like B2C websites that are out there, by offering up a search engine, multiple products, lists and so on, we've jumped a weight class. Our customers' expectations have been molded by Amazon and Google and others like them. We were very surprised about what they expected us to deliver once we jumped that weight class.
Now, as far as that plays out in this world that we are in, which is a world deeply impacted by a pandemic, we've been able to respond very well. Our team is built on agile-methodology. We are highly focused on speed and feedback. We listen to the customer and make a small improvement based on a specific piece of feedback. Then we listen again. Then we iterate and iterate until they are satisfied. Our team was used to this methodology before the crisis.
Our industry as a whole typically says do it once and do it right. Agile does not say that. Being agile is about putting things out before they are fully ready to see how customers respond, then make improvements from there. That mentality served us very well when we went into crisis.
As the company was reeling and we were looking at whether branches needed to shut down, and adjusting to the new normal, my team met for an emergency meeting and talked about things we could do immediately that would carry the most impact.
Within 48 hours, we had initiatives moving. First and foremost, we knew that customers would lose access to the branch, which meant they would turn into digital customers. These customers were typically resistant to going digital. So we knew that one of the first things we needed to do was get these customers up to speed. We launched video tours of the site, simple and easy 30 second snippets to help them navigate. Within the first week, we had over 20 videos produced from the team. Our Data Analyst is in a band, so he took over audio and video. I was writing scripts. Our Digital Engagement Specialists were on camera. Our engineer jumped in to help edit. We rapidly turned these things around. It was a team effort. Speed and flexibility is such a big deal when responding to these moments of crisis. It's the same way we respond to our customers at large with digital. So it didn't feel that different. The speed of iteration was certainly faster. We had to put things out every two or three days instead of every couple weeks. But, the process was exactly the same.
MB: Wow. Your team responded so gracefully. So, how do companies prepare for the next decade?
JS: Honestly, forget about the buzzwords. Make your company comfortable with change. Help them understand how to go through change over and over. That's what really helped us. We were able to launch a new campaign specifically focused on orders coming in during Covid. That campaign brought us new customers and kept our order volume for the company fairly high.
The digital world and the mentality that comes with it, which is that you always have to be iterating for your customers, is what really served us well in this case.
MB: So you have folks that maybe four months ago would have never been online. Now they are. What results have you seen? Is business up? Is it down? Where are things going?
JS: When you look at digital dollars, they look flat at the surface. But the numbers represent a couple of interesting things. One, we have temporarily lost business from some customers who have shut down their business for a time. At the same time, we filled those same spots with new customers who transitioned over to digital. During the time of lockdown we've been able to hold steady. We are still on track for our 2020 goal that was set last November. We were hoping to blow past that goal, but we've seen a huge shift. It has represented a huge cohort of new digital customers, while others have gone on pause. But as we move forward, we expect those customers to return and see a large amplification of digital business.
Many of our customers want to talk to a real person. They want to come into the branch. But knowing that this is available will help them engage in whatever ways they want to.
We saw 90 percent growth in dollars for digital from 2018 to 2019. This year, we are still on track to grow by 75 percent. We're still going strong. It's an important and essential part of our business.
Even if the dollars hadn't been represented, the fact that we were able to serve our customers without missing a beat is remarkable. Even when our phone lines got so crowded, we seamlessly onboarded people to the website, encouraged them to download the app and so forth so that we could process their orders, answer their questions and get them the information they needed.
MB: Yeah. I'd imagine then that in the future, those self-service activities your customers grow used to will in turn free up your CSRs and enable them to be much more strategic.
JS: Exactly. That goes back to our original purpose for investing in digital. We wanted to provide a better overall experience, respond to the generational shift and provide efficiencies for our team and our customers.
MB: Josh, that was awesome. Thanks so much for sharing Consolidated's story.