Listening and Learning Now, and for Our Future
This is an unusual message for me to write. Business leaders are most often advised to stay away from certain topics. Conventional wisdom has always been: Don't talk about politics, race, religion, or gender. These are "third rail" topics, as no matter what you say, it's never enough or never the right balance. Some people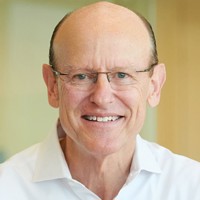 ---
This is an unusual message for me to write. Business leaders are most often advised to stay away from certain topics. Conventional wisdom has always been: Don't talk about politics, race, religion, or gender. These are "third rail" topics, as no matter what you say, it's never enough or never the right balance. Some people will agree with your thoughts, and many more won't. It's easier just to say nothing.
Now, however, is not a time for conventional wisdom. It's a time for me to speak from the heart and say I am horrified by what happened to George Floyd. I, too, am tired of police killing unarmed African Americans, and this must stop. This country is supposed to stand for fairness and equality for everyone, but we are far from living up to this standard.
In reading about this issue, I've come across some statistics from The Washington Post, which I think are particularly compelling: 
African Americans are 12% of the population but are 24% of people shot and killed by the police 

50% of African Americans say that they have been unfairly stopped by police

74% of African American parents teach their children to be cautious about the police

70% of white Americans believe that police use the right amount of force, but only 33% of African Americans feel the same

63% of Black Americans worry about police using deadly force on them or a family member —

YouGov, 2019
These statistics are disturbing and underscore that we have to make fundamental changes in our society now.
One other thing I saw was from the new women's basketball coach at Notre Dame. I think many of you know that I root for Notre Dame (wife and two sons are ND graduates, one currently in college at ND). Niele Ivey recently wrote:
 As the mother of a young black man, it is a constant fear of mine to have a son that the world views as a threat. I wake up asking God to protect him. When he leaves the house, I am not fully at peace until he is back safe at home. This is no way to live, but this is our reality.
I agree, this is no way to live and not a life I would wish for anyone. But this seems to be the reality for people of color in the United States.
We at Optimizely are committed to helping make change happen. Today we held an all-company open forum to give employees an opportunity to express their points of view and make suggestions as to how we can help make a difference in the world. We have a long way to go, but our journey has begun.
Among other things, we are encouraging employees to donate to organizations which fight for racial justice and equality, including a giving campaign via our Optimizely Social Impact Hub for the following organizations:
My heart aches for George Floyd, his family, and to the many individuals and families who have suffered the same injustice and heartbreak. We cannot sit idly by and let racism and inequality persist in our society. I implore you to call and send letters to your elected leaders to advocate for the changes you want to see, sign the NAACP petition for justice for George Floyd, donate, volunteer, and, finally, support Black-owned businesses. Another way you can help decrease police violence is to ask your city leaders to implement the policies described at #8cantwait, which we are committed to doing in all communities in the U.S. in which Optimizely operates.
Each of us has a role to play in driving racial justice in the US. Let's all work together to make our companies, our communities, and our country better. We can and we must.