Seven benefits of predictive analytics for B2B organizations
Whether you are a wealth or asset management firm or a B2B tech enterprise, predictive analytics present an innovative way to capitalize on the data you hold on your prospects and clients, and use it to deliver a predictable and profitable pipeline of new business.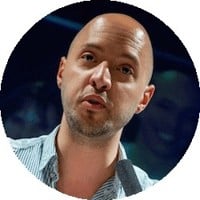 ---
Predictive marketing initiatives that have been under way for some time are delivering impressive results. A vast majority of executives who have been overseeing predictive marketing efforts for at least two years (86%) report increased return on investment as a result of their predictive marketing.
Seven benefits of adopting predictive analytics
Amongst our clients, we see many use cases and scenarios that are making predictive capabilities an operational priority.
Clients use Episerver's Content Recommendations for:
Lead prioritization. Predictive intelligence is providing double digit increases in sales conversions by understanding the emerging needs and interests of buyers as they do research and consume content on client sites. It's possible to tap into the signals of the decision-makers and predict when they are going to buy, and

what

they

are going to buy.

Net new leads. By understanding the common attributes of your most successful and high-value leads, predictive analytics can identify those same attributes in any new audience that engages with your marketing message. This is particularly useful when importing new leads from an external customer data supplier.

Augmented customer data. The more that is known about buyers the more that your messaging and communications can be tailored to meeting buyer pain points. By coupling what is already known about buyers with predictive analytics, the right patterns or traits can be uncovered – including

their

emerging needs and interests

.

Real-time CRM segmentation. The amounts and types of customer data that can be collected in your CRM is

growing:

from mere firmographic details to real-time needs.

This allows more sophisticated segmentation which then results in a laser focus on the right leads with the right message. As a result, campaigns are more successful, and budget and resources are focused on who in the market will buy.

Content recommendation. By tracking the unique reading arc of individuals on your website, predictive analytics can quickly calculate the next-best-content to show them. It's algorithmic personalization – bypassing the unsophisticated and arduous preset automation rules that typically powers marketing automation and content recommendation.

Retargeting. Retargeting based on predictive data means that there is now the possibility for organizations to remarket to internet audiences based on their likely purchase intent, rather than working from historic clickstream data or known historic product purchases.

Identify buyer needs. Knowing where your buyers are allows you to target your budget to get the optimal results. With predictive intelligence you can determine which events to participate in, where to go next with your content strategy, and even how to improve your digital marketing results.
Learn more on how Episerver clients use predictive analytics to increase pipeline and buyer engagement whilst reducing marketing complexity here.