Summertime and The Hacking is Easy
Summer. A time for baseball. Grilling. And if you're at Optimizely, Summer Hack Week. I love Hack Week. It's consistently one of my favorite times at Optimizely. As Optimizely's co-founder, Dan Siroker, puts it: "If an idea was clearly a good idea, then people would have already done it. For this reason, a lot of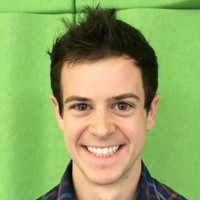 Asa Schachar
---
Summer. A time for baseball. Grilling. And if you're at Optimizely, Summer Hack Week. I love Hack Week. It's consistently one of my favorite times at Optimizely. As Optimizely's co-founder, Dan Siroker, puts it: "If an idea was clearly a good idea, then people would have already done it. For this reason, a lot of the most game changing ideas seem like bad ideas, but are actually great ideas." Hack Week provides a time and place for anyone with an idea to take big risks, make big bets, and tell stories with code in a way that is truly fearless and free.
This summer's Hack Week occurred on July 15th-19th. Posters, like the one seen above, are plastered around the office to build-up excitement leading up to the event. During the week, the entire design, engineering, and product team breaks from its normal process and structure, inviting anyone from the company to join them in hacking on whatever passion projects people have in mind. The week concludes with a full-day of demos from cross-functional teams competing to win different Hack Week categories.
Hack Week encourages everyone to not get caught thinking only about incremental improvements, but instead explore dramatic game-changing ideas. The result is that Hack Week projects heavily influence Optimizely's roadmap. Our fastest growing product, Optimizely FullStack, originated from a hack week. This year's Hack Week, Optimizely's 10th, had a total of 61 participants across multiple disciplines ranging from Product Management to Design and Customer Success to Engineering. There were over 32 hack demos and as an added bonus this year, the CEO, CFO and SVP of engineering all sponsored different categories giving rank and file greater visibility in front of senior executives.
In addition to strengthening company bonds and allowing employees of every stripe to stretch their product chops, Hack Week truly affords the company an opportunity to experiment and discover, the manyfold reasons can also be discovered here in an earlier post about this beloved institution.
And of course the real fun of Hack Week are the demos. No matter how hacked together your project is, you still have the challenge of selling your vision to the rest of the organization. This is where the true wow-factor and competition of Hack Week emerges. Hack Week winners are ones that can clearly and empathetically articulate the problems that our business and customers face while demonstrating solutions that are delightful, powerful and could be enterprise-grade.
This year, I had the pleasure of making the Hack Week posters and emceeing the day of demos. Although I do love making a demo that leaves peoples' jaws on the floor, having the opportunity to host Hack Week is a unique opportunity to take a step back from getting too infatuated with one particular idea and instead experience all the truly amazing creativity and productivity that an organization can produce in the course of just 5 short days.
Optimizely's own co-founder won the Best-in-Show Hack by using Optimizely Web Extensions to power real-time visualization of user actions and how those could feed into generating experimentation ideas using machine learning techniques.
Hack Week is hosted twice a year, once in winter and once in summer, but the real bonus of Summer Hack Week is that Optimizely usually has a size-able class of summer interns participating. Interns make great Hack Week teams, usually winning at least one of the Hack Week categories. This year was no different. The Best Developer Productivity Hack featured our talented interns lead by Jahnavi Batupali. Her team built a Slackbot called Slack Search Seeker, to optimize search within Slack, the number one mode of communication internally.
In fact Jahnavi could not have been more enthusiastic, "It was a great experience working for the Hack Week. Being an intern, this is a great platform for me to work on ideas out of the box and make a mark in the organization. I got the opportunity to learn new technologies while working on the hack idea and also quickly implement them in the hack."
CEO Jay Larson sponsored one of the Hack Week categories, "Optimizely ROI." For this category, Jay challenged Hack Week participants to think about novel ways to show how to calculate the return on investment for Optimizely and chose the winner from a pool of three separate competing teams trying to win the category.
Jay captured the spirit of the week and in a company wide email he wrote,
Hack week is a little bit like taking an orchestra of talented musicians and giving them a chance to play solo (or in smaller bands) and letting them play whatever kind of music they want to play. You get to see people in a different way and they get a chance to show off talents you might not see otherwise.
You might think that letting a large group of people work with no direction may be unproductive. But in fact, it's the exact opposite. During hack week, people work with whomever they need to get the job done in the short time of a week. The result is that compelling ideas and challenging problems naturally bring people who work well together and have the right set of skills into very fluid, dynamic, undirected teams. Although probably an unsustainable way of working long term, it's an extremely efficient way of working for a week. Get excited for Winter Hack Week 2019!