July 15, 2020
The Episerver App Marketplace: 7 takeaways for Episerver add-on success
Have you ever wondered or been asked which third-party add-on technologies Episerver connects with? My guess is yes, as we have heard this exact question from much of the Episerver community. We are here to introduce you to the Episerver App Marketplace.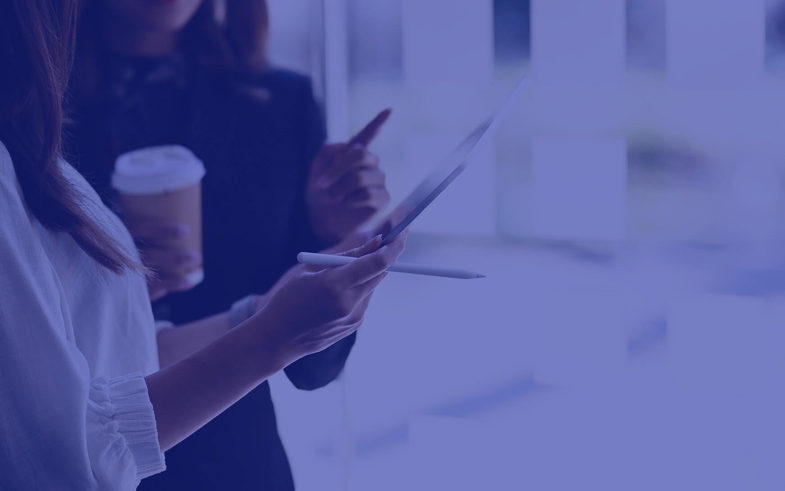 ---
The Episerver App Marketplace launched in June 2019 at IRCE in Chicago and we have seen a fantastic adoption by our solution and technology partners alike. This is your resource for finding trusted Episerver partners and Episerver add-ons that will help you wade through the waters of the ever-evolving technology space.
We strive to partner with best-in-class industry leaders as well as innovative solutions both regionally, and globally. To date we currently have 62 apps live on the Episerver App Marketplace, with more on the way. Looking for something specific? Here are our current categories: Analytics & Customer Intelligence, Content Management, Customer Engagement, Data Feeds & Integrations, Digital Asset Management, ERP & CRM, Language & Translation, Marketing Automation, Payments, Fraud and Tax, Product Information Management, SEO and Site Optimization, Site Management & Utilities and Templates & Blocks (browse by category here).
Now that you have had a chance to check out the Episerver App Marketplace, you can see there is a lot to unpack and we want to help you make the most of this valuable resource for Episerver add-on technologies. Shortly we will dive into things like the steps that come after pressing the order button, the differences between free and paid apps and everything in between. We have compiled seven key takeaways to help you understand the who, what, where, when, why and how of the Episerver App Marketplace.
1. Difference between free apps and paid apps
When we decided to implement the Episerver App Marketplace we wanted to provide our partners with flexibility and ownership for their apps, add-ons, connectors and integrations. Some of our partnerships are with companies who have products that require high levels of integration to get them standing up, and others that have easier integrations. As you navigate the Episerver App Marketplace you will see variations of pricing ranging from free to $10,000 plus. Remember that the price listed is for the connector or app and not the service.
2. How do you purchase and who do you pay?
It is good to know that Publishers are Episerver partners who have had their apps verified or certified (more on the difference below) and tested by Episerver. The only way to purchase an app is directly from the publisher. To get the conversation started, we have made it easy. When viewing an app you are interested in simply click the order button and a representative from the publisher will contact you to complete your request.
Separate from the connector, which may be free or have a price tag, there may be additional costs associated, like: license or software fees, installation fees, premium support fee or additional service fees to support the use of the app. Episerver does not collect commissions or fees from app publishers or customers. Due to this, our relationship with our partners is focused on providing the best possible technology and services for you rather than revenue being the goal.
3. Order process and what to expect
First, you must hit the order button which takes you to an online form in order to gather basic information for the publisher to reach back out to you with. Once you've hit the order button and completed the form both Episerver and the publisher are sent an email with your information. Episerver will not reach out to you to make the introduction to the publisher, but we do follow up with our partners to see how things are moving along with order requests. Once the publisher makes contact, it is up to them to win the business.
4. Verified vs. Certified Apps
Ok, let's get slightly technical and define what the difference between our two app verification processes are for Episerver appsN.
Verified: Episerver Verified applications or integrations are packaged with NuGet, have associated documentation, and comply with Episerver security, user interface and integration standards. They are generally apps or integrations that are integrated into the code of an Episerver website.
Certified: Episerver Certified integrations use Episerver's publicly available API's or lightweight JavaScript only integrations and do not directly integrate into the code of a website. These integrations are certified by showing an integrated solution through a demonstration capability. There is a design review done by the Episerver App Marketplace team in granting certification.
What does this mean for you? You can rest assured, that whether verified or certified Episerver has gone through the steps to ensure any app in the marketplace will work with the designated version of Episerver.
5. Is the App compatible with my product / version of Episerver
The Episerver App Marketplace team works closely with our publishers to make sure they keep their apps up to date and working with the latest Episerver products and versions. Each specific version support is listed at the bottom of every app product page in the information section.
6. How do you get the App installed?
Episerver Apps are sold to our customers directly from the publisher. Once you have formed the relationship with the app publisher, the publisher will deliver the application code, NuGet Package or grant access to the service. Either you or an Episerver solution partner will deploy the app to your Episerver installation.
7. Who can I talk to if I have questions?
We understand there may be further questions. In order to obtain any further information about an app or process, email marketplace@episerver.com
So, there it is. We have gone through a crash course on the Episerver App Marketplace and now you are a pro as it relates to navigating the true source for Episerver add-ons, connectors and integrations. Episerver will continue to research and find best-in-class partners to expand the Episerver App Marketplace, so be sure to stop by regularly to see what is new.