Presenting Optimizely's Q4 '22 Product Roadmap
A sneak peek at the 'why' & 'how' behind all the exciting new features coming to the Optimizely product suite.
Editor's Note: Check out all the great content from Opticon '22, including a keynote from Chief Product Officer Justin Anovick, where he shares the vision and direction for the Optimizely product suite.
---
The calendar year is flying, and so is the team here at Optimizely!
Opticon '22 has already come and gone, and with it, a number of major product updates.
Before we dive into Q4, let's take a moment to highlight the most exciting headlines coming out of this year's flagship customer conference:
The future is boundless. To solve empower brands to innovate without boundaries, Optimizely is introducing a new way to deliver on the promise of digital marketing technology by reducing complexities and delivering better brand experiences. Boundless Digital Invention will bring scientific rigor back to marketing, enabling a new level of precision and confidence across marketing activities and execution. Backed by powerful data insights to improve inclusive collaboration, drive confident content creation, and increase customer foresight, the next evolution of Optimizely's Digital Experience Platform will help marketers better understand their customers, and drive personalized, frictionless customer experiences — at scale and with speed.
CMP + CMS + DAM = exceptional content experiences. Optimizely announced it has successfully integrated three best-in-class products – Content Marketing (CMP), Content Management (CMS), and Digital Asset Management (DAM) – into a comprehensive solution called Orchestrate. This solution combines upstream content creation processes with downstream publishing capabilities through a unified solution, allowing teams to manage the entire content lifecycle and deliver better digital experiences faster than ever.
Real-Time Segmentation is here. Real-Time Segmentation is a new, first-of-its-kind offering that allows marketers to segment customers in the moment of engagement to deliver highly-relevant, personalized digital experiences. Real-Time Segmentation integrates across all Optimizely products and leverages "fresh data" to reflect the true state of an audience. This approach eliminates data refresh intervals that often result in delayed customer insight. Using a streaming and on-demand approach that enables extremely low data latency, customer data is guaranteed to be of the moment.
New names; same best-in-class functionality. Optimizely introduced new names to standardize products across its portfolio:

"Welcome" = Optimizely Content Marketing Platform
"Content Cloud" = Optimizely Content Management System
"Web" = Optimizely Web Experimentation
"Full Stack" = Optimizely Feature Experimentation
What does this all mean for Q4?
It's more important than ever for brands to combat uncertainty and minimize complexity, in pursuit of maximizing revenue streams.
The Optimizely team is primed to help its customers drive positive business outcomes, through purpose-built solutions that allow customers to orchestrate their content lifecycle, experiment on their customer experience, and monetize their offerings.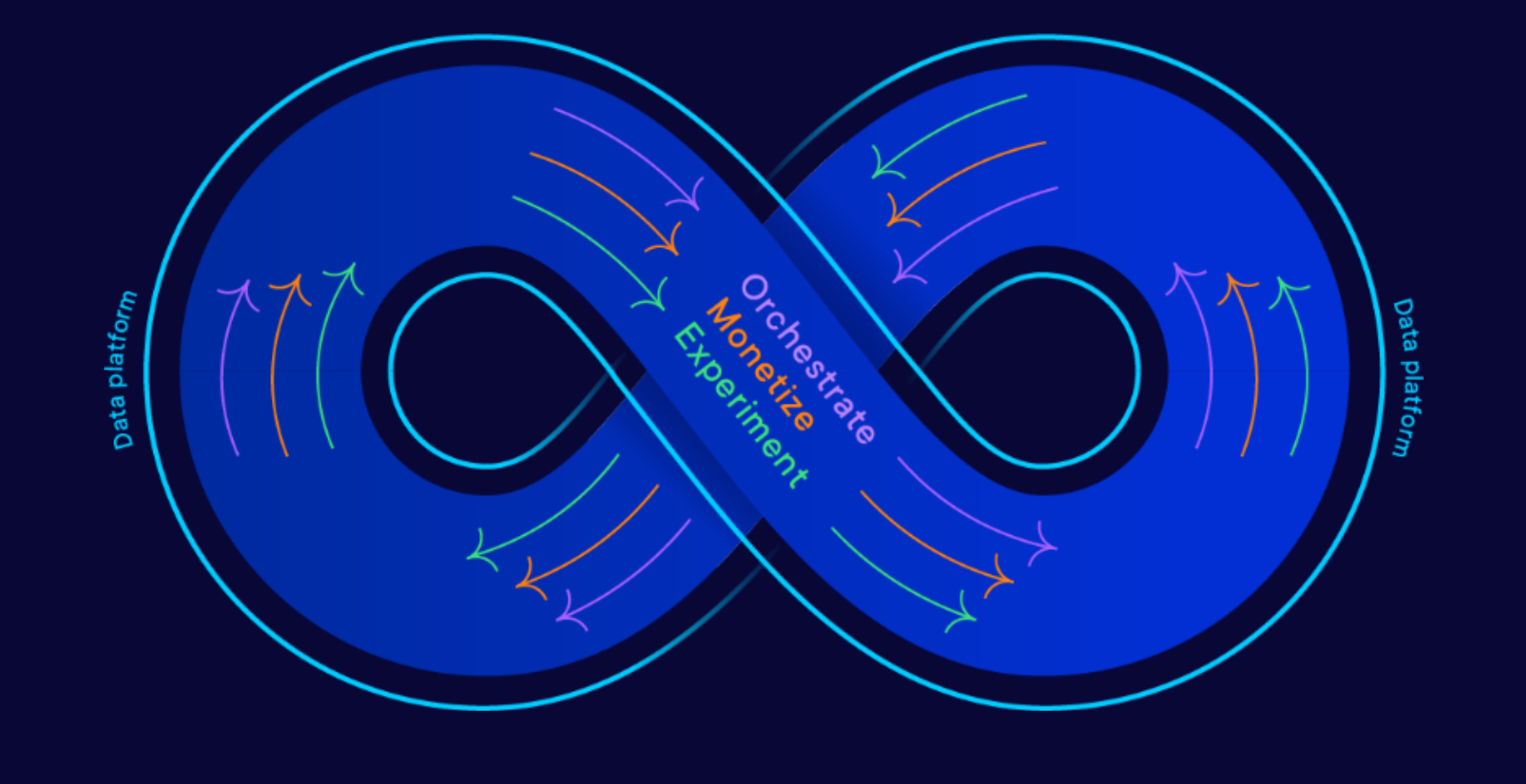 Introducing Optimizely's core solutions:
Orchestrate: With a single, comprehensive platform to manage the full content lifecycle, marketing teams can transform the way they plan, create, and publish content – accelerating time to market.
Monetize: Digital leaders can deliver the modern, relevant commerce experiences their customers crave, while maximizing revenue growth, using Optimizely's leading commerce products that cater to both B2B and B2C organizations.
Experiment: Harnessing Optimizely's powerful experimentation (Web & Feature) capabilities, marketers and product leaders can can test and gather insights that optimize experiences, reduce risk, and drive business results to maximize ROI.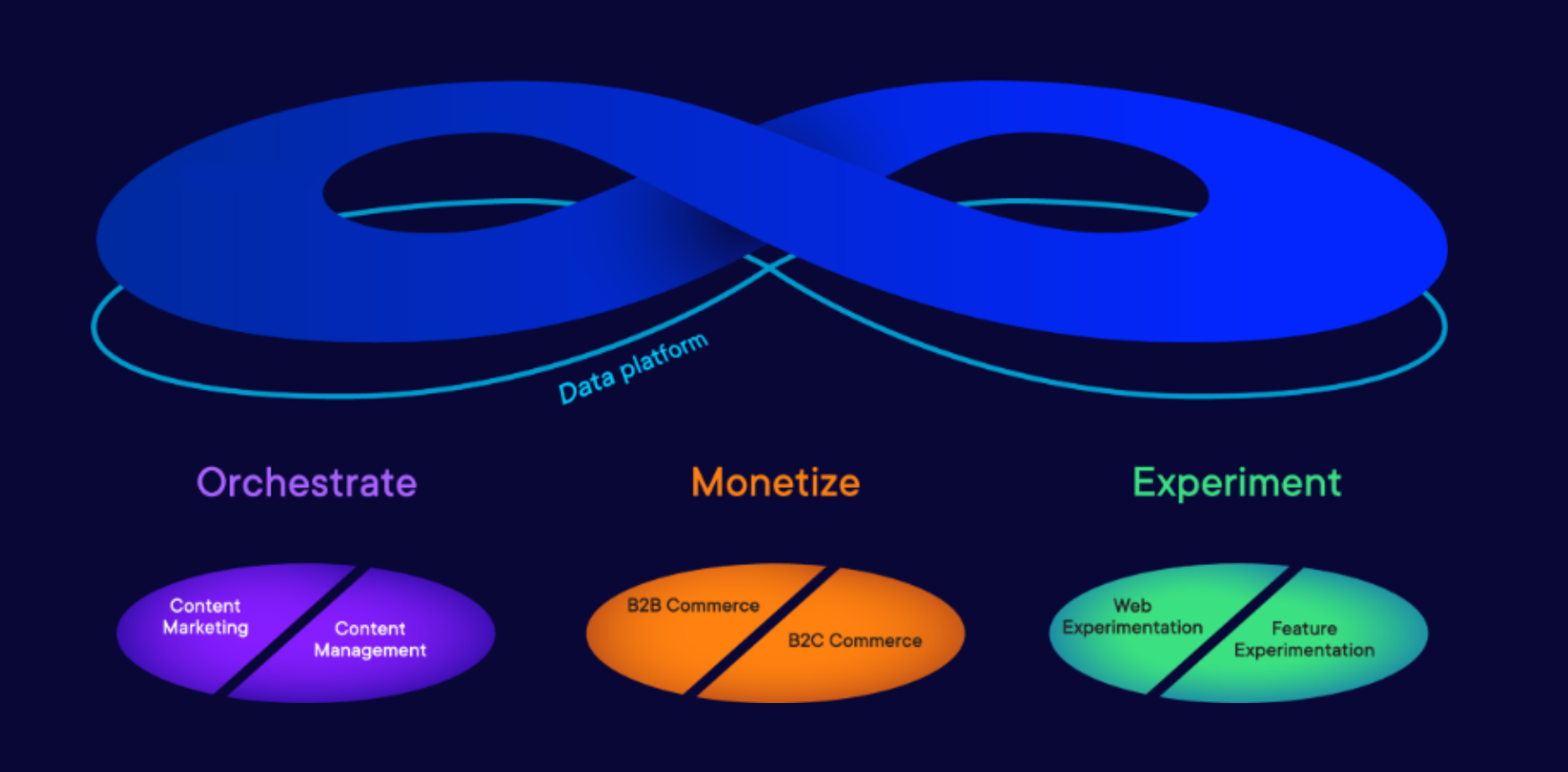 And we do it all with a suite of comprehensive, fully-complimentary product offerings.
For additional details, check out the product-specific roadmap pages below:
Anthony Aiosa is Sr. Director of Product & Solution Marketing at Optimizely
---
Disclosure and Safe Harbor. [2022-8]. This product roadmap is intended to outline our general product direction. It is intended for information purposes only. It may not be incorporated into any contract. It is not a commitment to deliver any material, code, or functionality, and should not be relied upon in making purchasing decisions. Customers who purchase our products should make their purchase decisions based upon features and functions that are currently available. Any unreleased services, features, functionality, or enhancements referenced in any document, roadmap, blog, website, press release, or public statement that are not currently available are subject to change at our discretion and may not be delivered as planned or at all. The development, release, and timing of any features or functionality remains at the sole discretion of Episerver Inc. (dba Optimizely).
Ready to take your digital experiences to the next level?
Optimizely is trusted by over 9,000 leading companies for digital experiences, content management, experimentation and commerce.